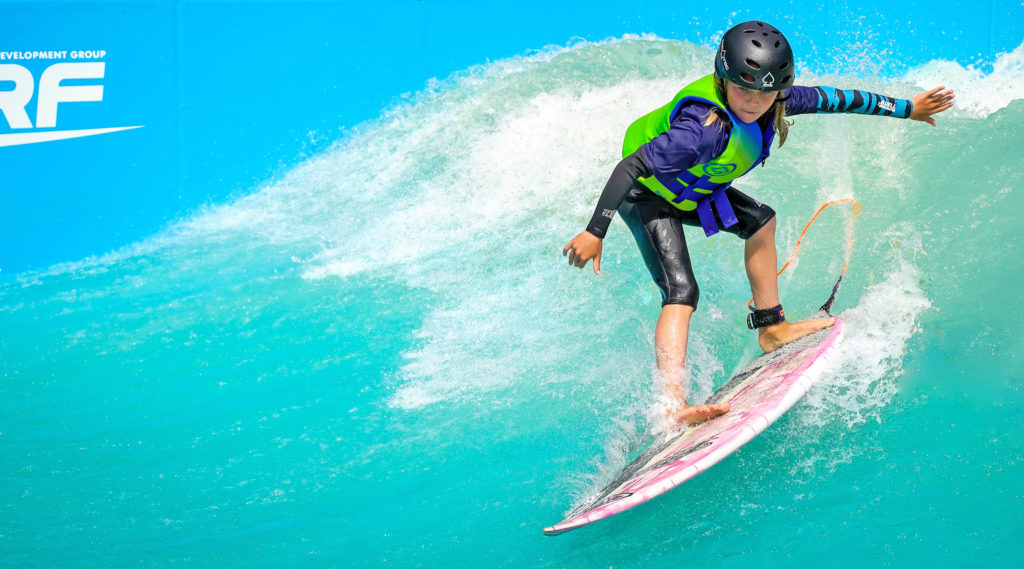 THE FUTURE OF SURF IS HERE.
EpicSurf makes real surfing accessible and inclusive to EVERYONE. EVERYWHERE.  
Offer a customized surf experience tailored to each and every guest. In just seconds, EpicSurf's deep-water wave can easily be tamed down to teach beginners and then amped up to deliver a powerful, adrenaline-pumping ride for the expert surfer!
Surf off-the-lip?   Absolutely!
Roundhouse Cutback?   Not a problem!
Just need to master standing up?  We got that person covered too!
REAL SURFING.
REAL SURFBOARDS.
When you surf the EpicSurf wave, you are surfing on a true deep wave of water, vs. a thin sheet of water that flows over a formed surface.
EpicSurf provides a more authentic surfing experience and gives riders the ability to surf their favorite board – whether that's a foam board, bodyboard, or real skegged surfboard.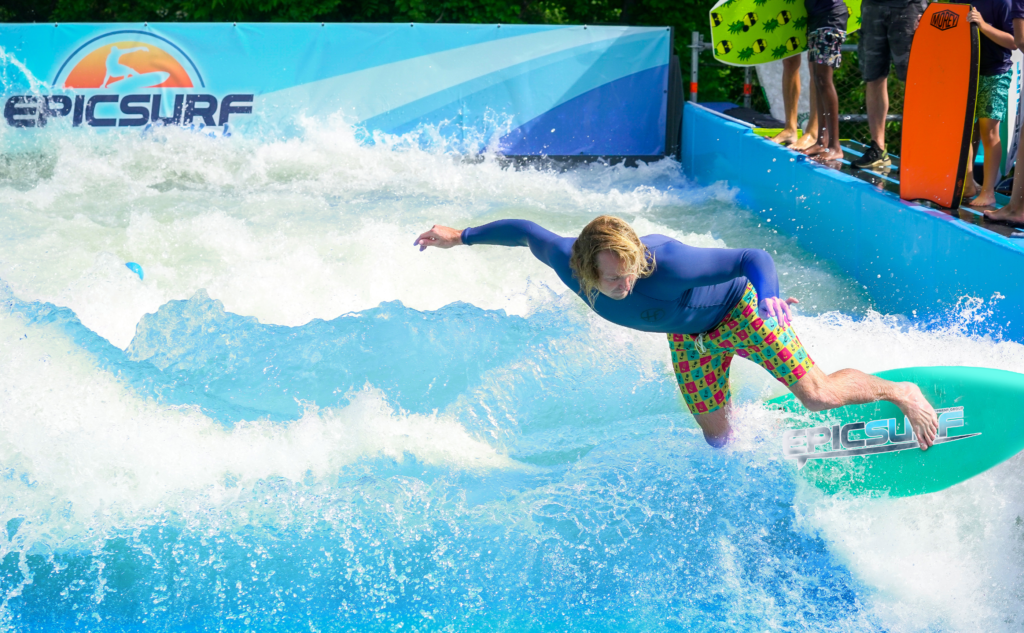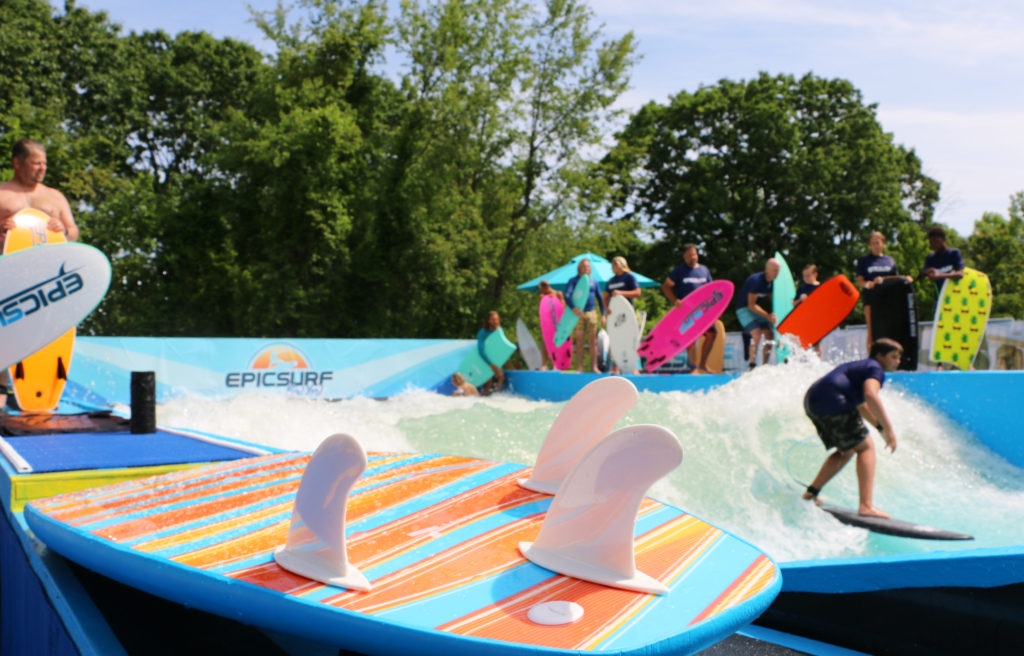 Slash the wave, climb the foam, and learn to master the bottom turn like a pro!
Catch more waves and log more time on your board than any ocean or surf pool can match. EpicSurf creates the ideal venue for perfecting your form and having fun.
Crave the epic wave? There's no other experience like it!
"The ideal wave for mastering skills. The power of this wave is epic, and practicing your turns has never been easier."
"I rode more waves in one session on EpicSurf than I would in a whole week on the ocean!"
"The perfect wave for surf lessons. The EpicSurf wave is a real game changer for the surf industry. The kids couldn't get enough of it."
"A totally awesome experience. I had more fun shredding it up on this wave than on any other wave, anywhere. What a blast."
"The idea that anyone, from any skill level, anywhere in the world can jump on this wave and enjoy surfing is incredible."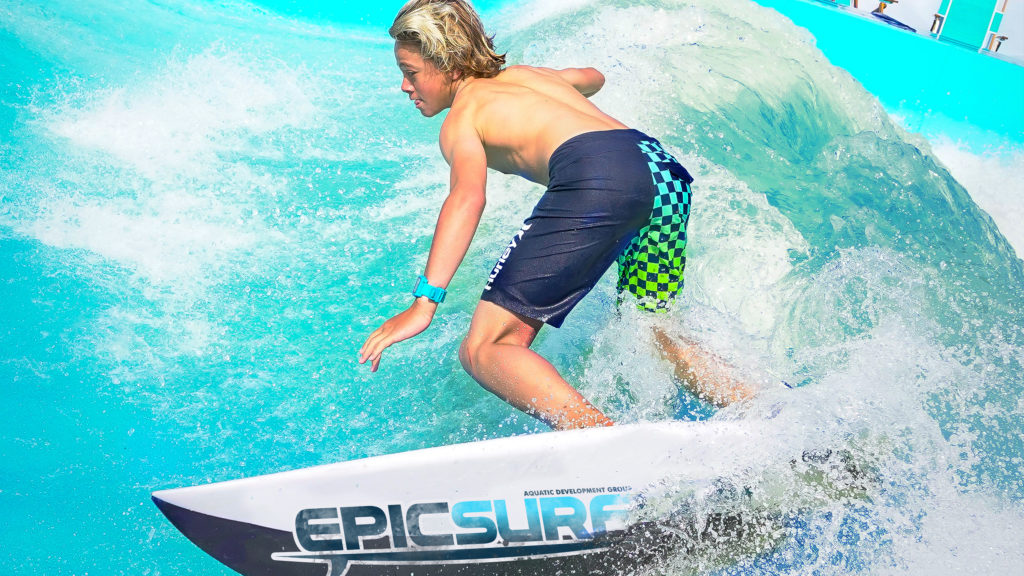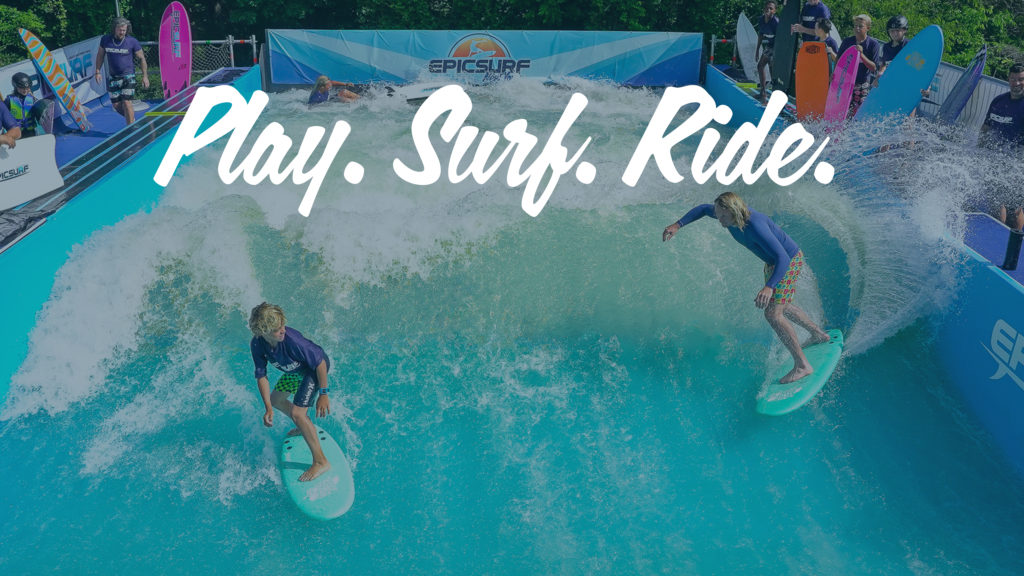 AQUATIC DEVELOPMENT GROUP
North America's Leading Designer, Builder, and Manufacturer of Waves and Water Parks.
With every EpicSurf you get the guaranteed expertise and security from North America's Largest and most experienced wave manufacturer, providing year-round service and support for the lifetime of your wave.