Architecture.
Design.
Relationships.
Developers and hoteliers partner with AO because we understand the interplay between buildings, site, landscape and surf venues. We design to create exceptional value and exciting places, where each component of the project thrives because of its relationship to the others. AO believes in the power of relationships and team work, and orchestrates the entire team to deliver a successful project and a great experience.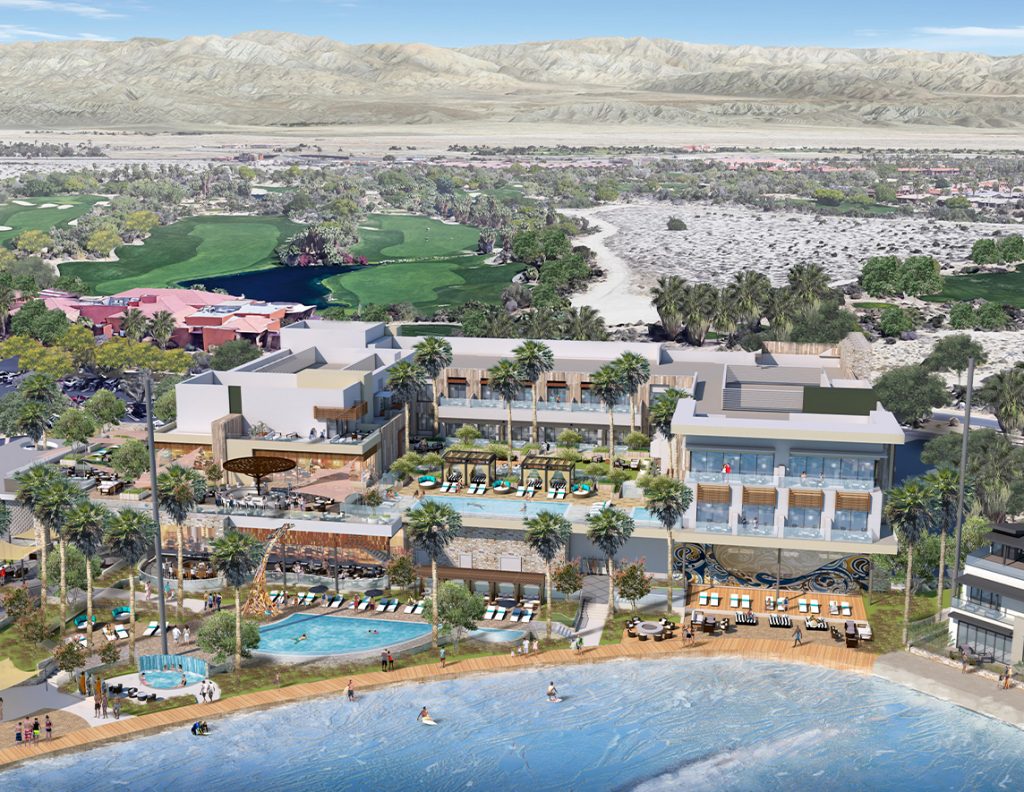 DSRT Surf Resort, Palm Desert, CA
Spanning 17-acres in Palm Desert, CA, DSRT Surf comprises a 91-key hotel and several other amenities including restaurants and retail, as well as the main attraction, the professional-level surf lagoon. Powered by the Wavegarden Cove, the surf lagoon will offer surfers of all levels the ultimate surf experience, making DSRT Surf a surfer's true desert oasis.
A 70-acre "world class surf experience" with innovative Surf Loch technology and unique attractions including a boutique full-service hotel and spa, surf center, retail and restaurant space, water park attractions, and an event/performance venue will bring together visitors and surfers alike. The spacious entertainment and activity areas will keep guests active and engaged from day to night.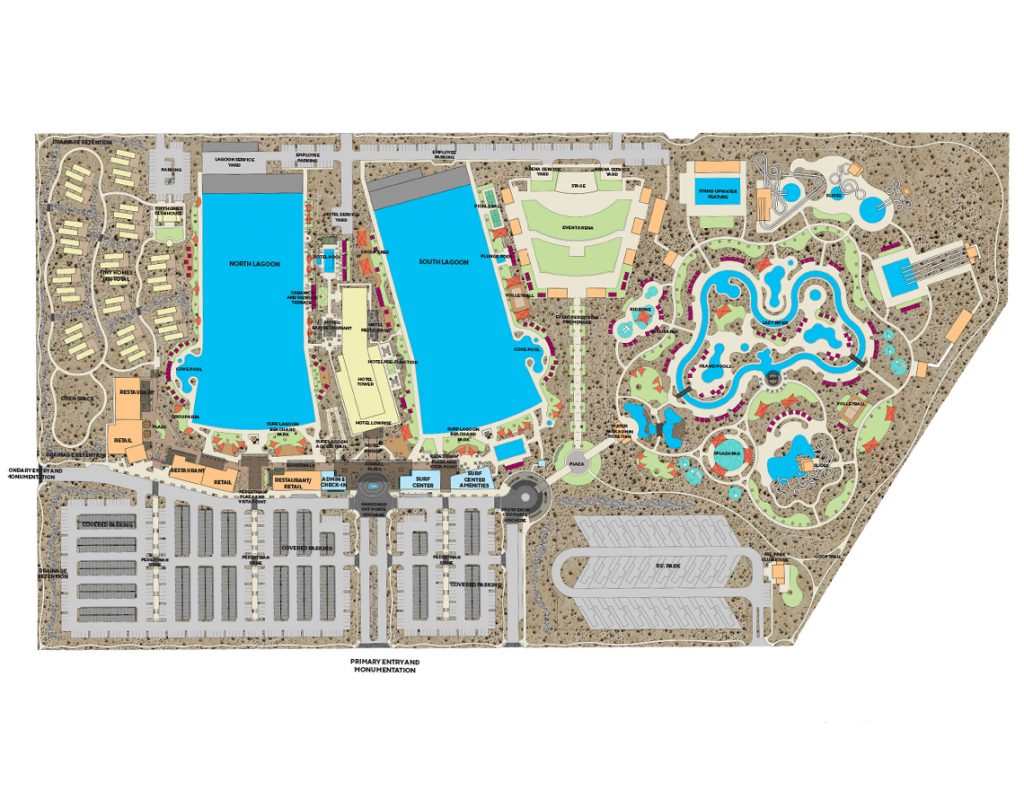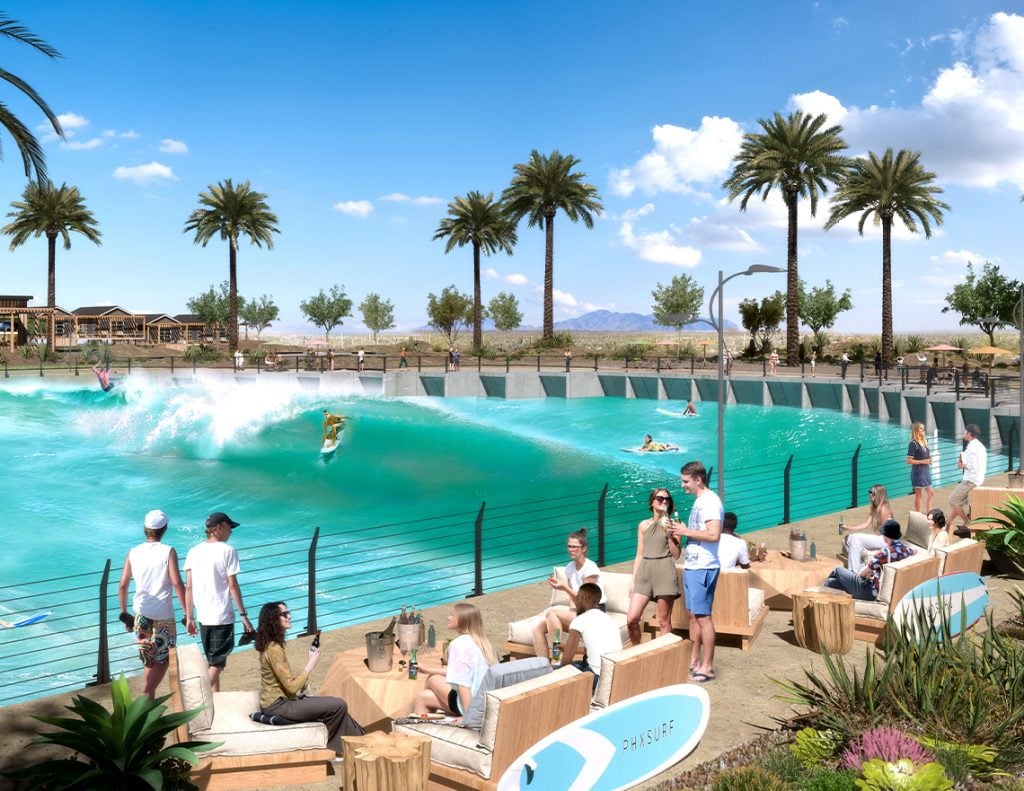 Palm Desert, CA Orange County, CA San Juan Capistrano, CA St. George, UT Phoenix, AZ Houston, TX Fort Pierce, FL Palm Beach County, FL Virginia Beach, VA Myrtle Beach, SC Norco, CA
Confluence Park at FivePoint Valencia, CA
At the heart of a visionary master planned residential network of approximately 4,000 homes integrated via pedestrian trails and electric vehicle pathways lies Confluence Park, a central recreation node overflowing with cutting-edge twenty-first century amenities. The entire community will have a zero net carbon footprint and a comprehensive water conservation program will recycle millions of gallons of water per day which will then be used to water public open space, parks and commercial properties.  Integrated photovoltaic panels are integrated throughout the park and top the community building and poolside structures, and each pool is naturally heated by geothermal technology from subsurface sources.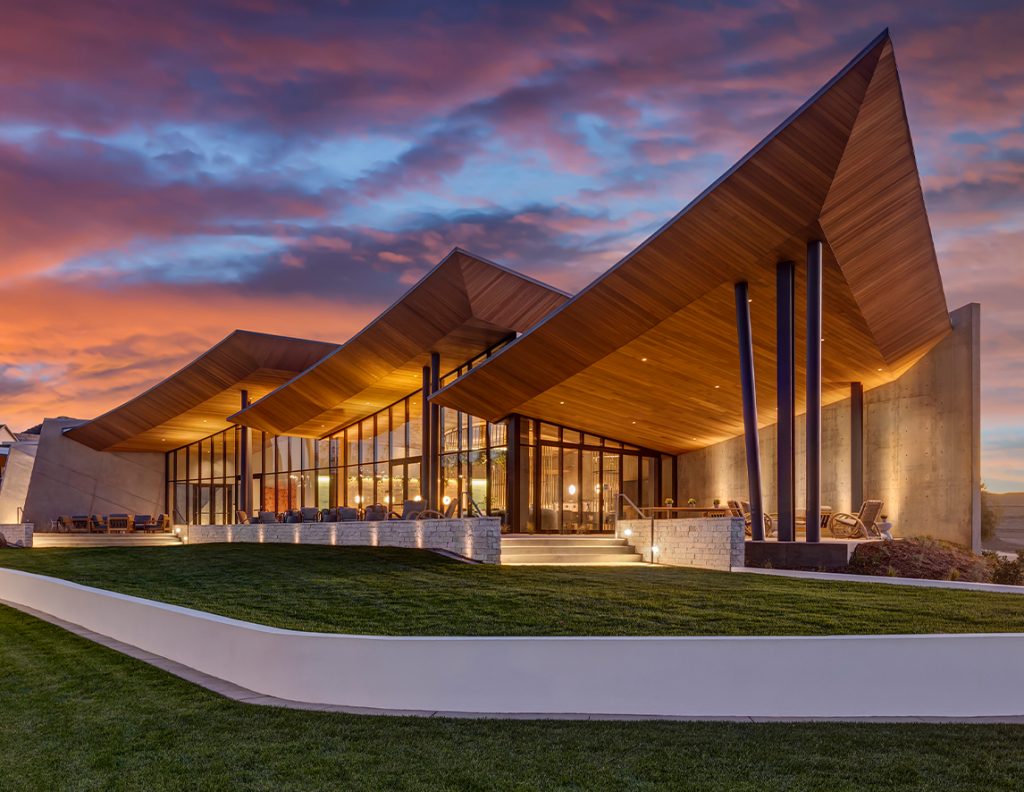 Contact AO to learn more about this partner, their products and to contact.