Waco Surf Resort located in the heart of Texas is powered by American Wave Machine technology which offers a variety of waves year round.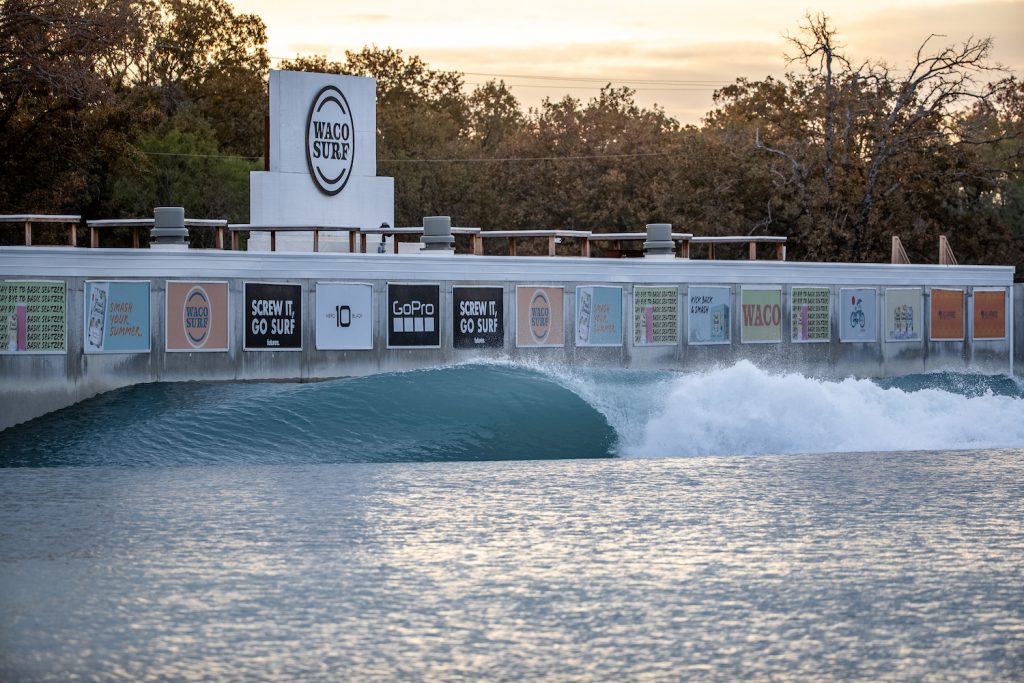 Beginner: The resort's Malibu wave setting offers an open-face peeling wave with a small crumble at the take-off. The waves for the most part run constantly, and are great for longboards and advanced beginners. Waco offers a guide in the water to help never-evers get pushed into these waves.
Intermediate: 2022 will have a re-formulated Intermediate Wave with a yet to be revealed name. The new Intermediate waves come in 4-wave sets and have an easier entry point, slower pace, more size and break in deeper water. These are all big upgrades to the current wave.
Advanced: The 2022 Advanced line-up will feature the New Lowers 4-wave set. Waves 1 – 4 each have unique characteristics of speed, angle and power. The 4-wave set nature creates differing reef levels that create separate barrel profiles.
Food: The resort has three places to eat, including its main restaurant overlooking the cable park, the Grill at the Super Slides and the Surfside Shack taco and beer bar. Food can also be delivered to your cabana or beach chair while you enjoy the surf.   
Board Rentals: Most surfers feel like their own board works well in Waco despite the freshwater buoyancy differences. While the waves are fast and steep, a rocker helps. Waco Surf offers a full quiver of Lost and Firewire surfboards across most lengths and volumes for those that don't want to pay to ship their boards.  
Lodging: Waco Surf offers a series of lodging options for all guest's needs. From cabins to RV parking Waco Surf Resort has you covered.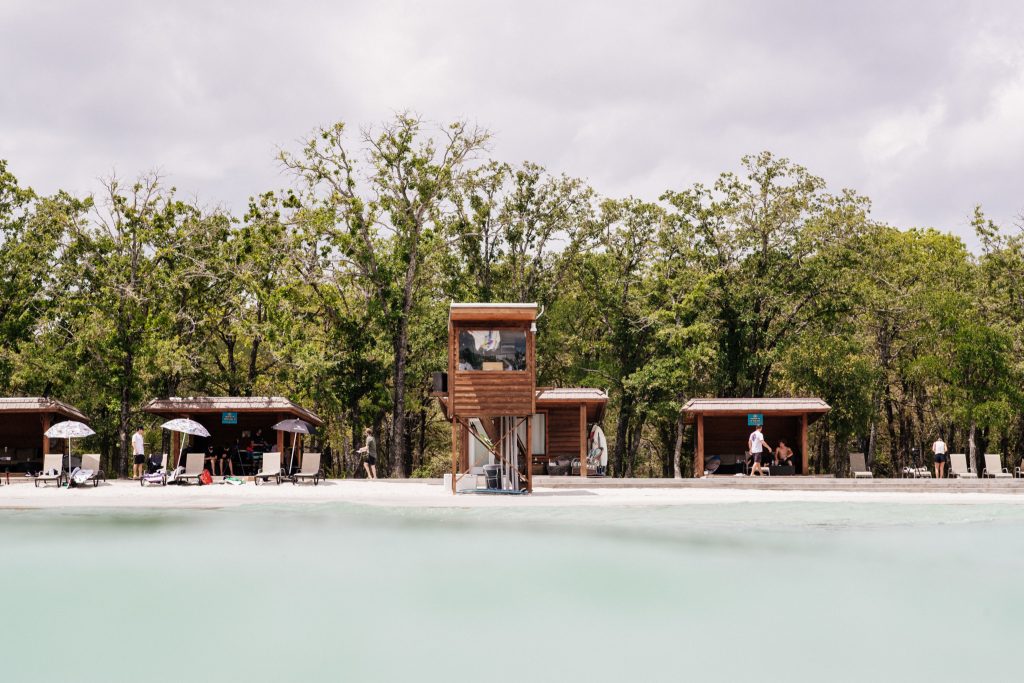 Connect with Waco Surf Resort
Looking to get in touch with Waco Surf Resort?