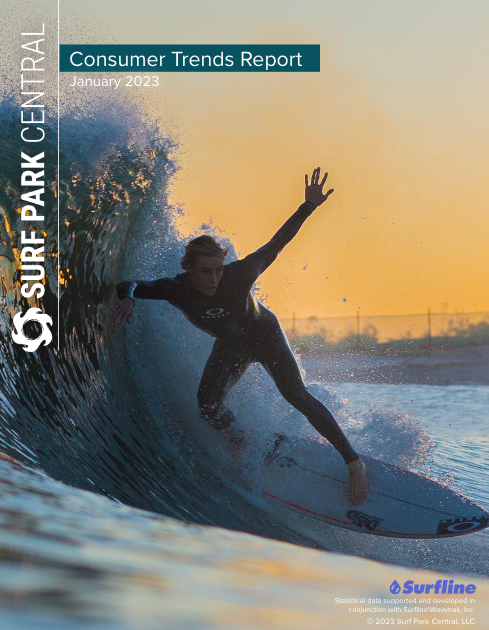 BONUS OFFER: Order today and receive a free link to download the 2023 Consumer Trends Video Presentation by Dr. Jess Ponting.
Insiders member? Log in to save an additional 10%.
The 2023 Surf Park Consumer Trends Report is an in depth look into the data, statistics, behaviors and trends that are shaping the future of surfing outside the ocean.
Researched and written by industry expert Dr. Jess Ponting, a PhD associate professor at San Diego State University and Founder & Director of the SDSU Center for Surf Research, the report combines years of research from Surf Park Central and Surfline, the world leader in surf forecasts and media. It illustrates the evolution of customer perceptions, visitation trends, behaviors, spending habits and more that have defined the surf park industry growth since 2015.
---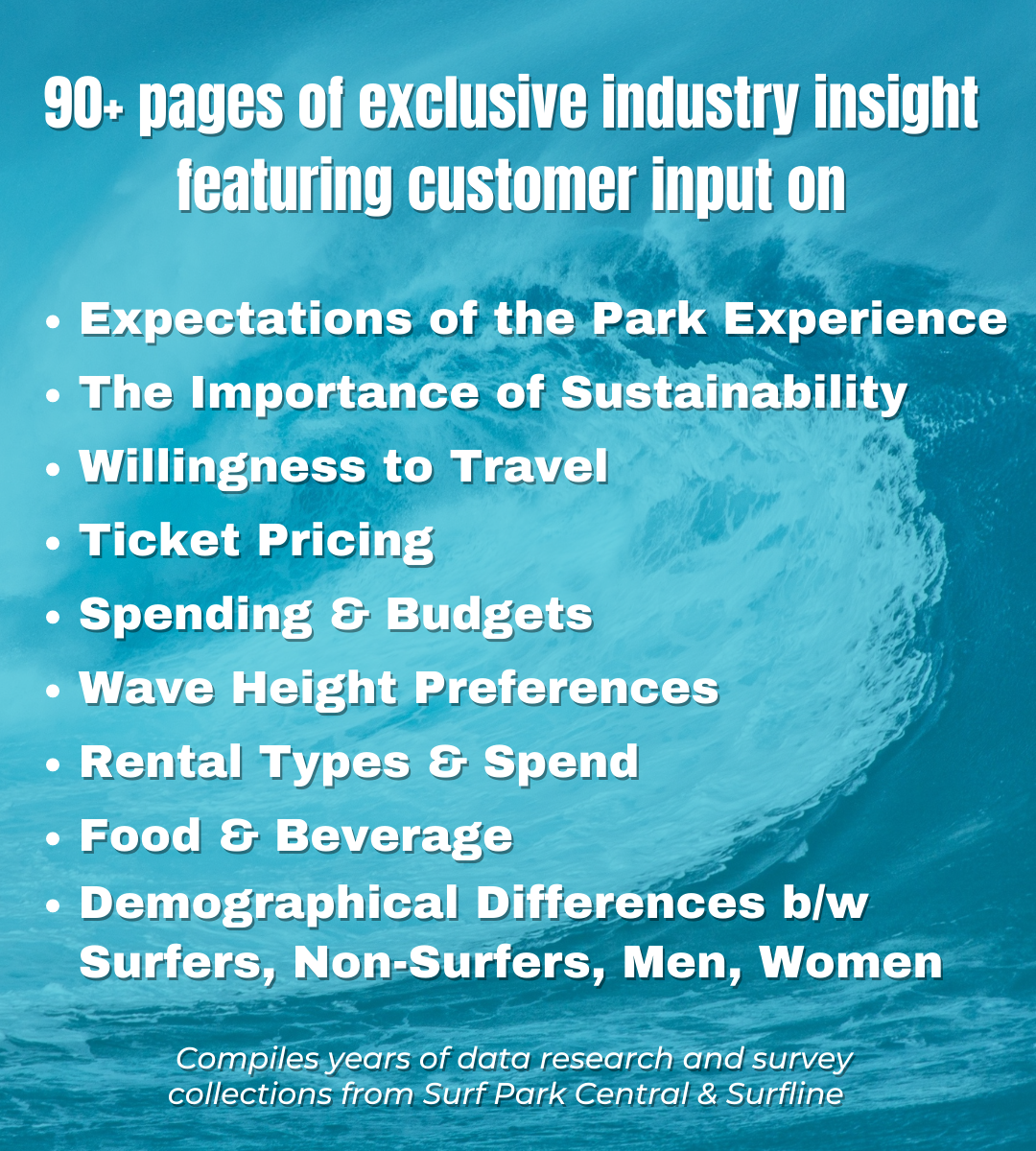 Featuring data gathered from thousands of surfers and surf park customers, the report takes a comprehensive look into into multiple demographic groupings form around the world and provides key information related to consumer trends, spending habits, travel incentives, surf session preferences, and so much more.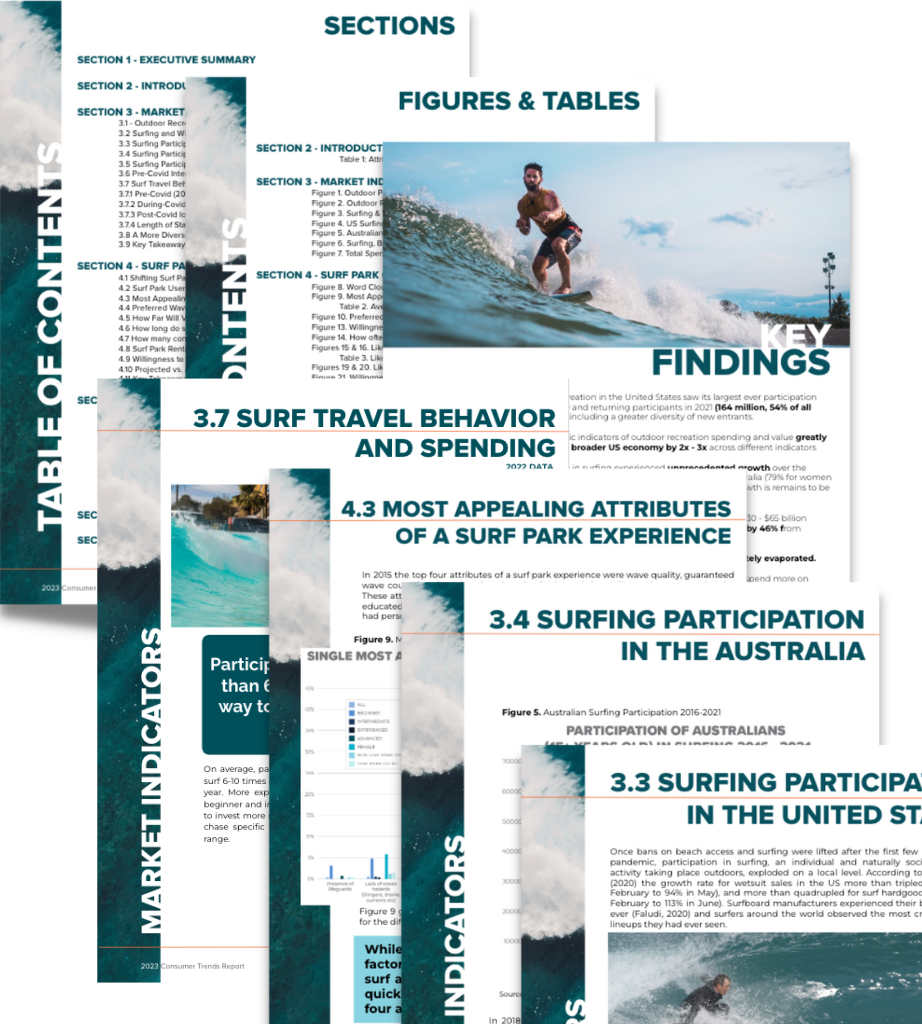 ---
Surfing has grown at an exceptional rate in the last few years, but the youth sector has seen the greatest increase with a growth of 145% between 2007 to 2022.
More than 70% of beginners and more than 90% of intermediate surfers say they will travel internationally to surf.
According to Surfline, 35% to 40% of all Surfline's current users started surfing in the past five years.
Women disproportionately favor selecting wave height and sharing surf with family and friends, while they are less worried about a guranteed wave count.
92% of surfers are willing to pay more for sustainable surf tourism experiences and that money is being left on the table.
Insiders member? Log in to save an additional 10%.
---
"The aim of this report is to aggregate the best information on the surf market and related market indicators and combine it with primary research conducted between 2015 and 2022 in order to provide valuable and actionable market intelligence and track consumer trends in the surf park space over time."

-Dr. Jess Ponting