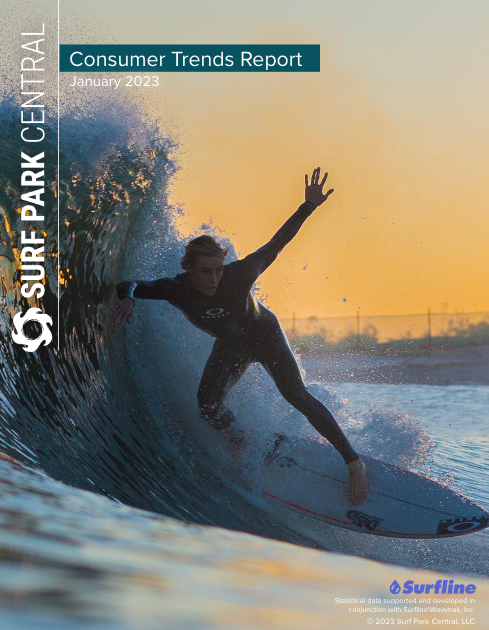 When the new Surf Park Consumer Trends Report launches later this month it will offer unmatched industry insight on trends that are shaping the future of surfing outside the ocean.
The Report, written by industry expert Dr. Jess Ponting, a PhD associate professor at San Diego State University and Founder & Director of the SDSU Center for Surf Research, combines years of research from both Surf Park Central and Surfline, and illustrates the evolution of customer perceptions, visitation trends and spend in the industry from 2015 through 2022.
Featuring data gathered from thousands of surfers and surf park customers, and broken down into multiple demographic groupings, it provides key information as it relates to consumer trends, spending habits, travel incentives, surf session preferences and so much more.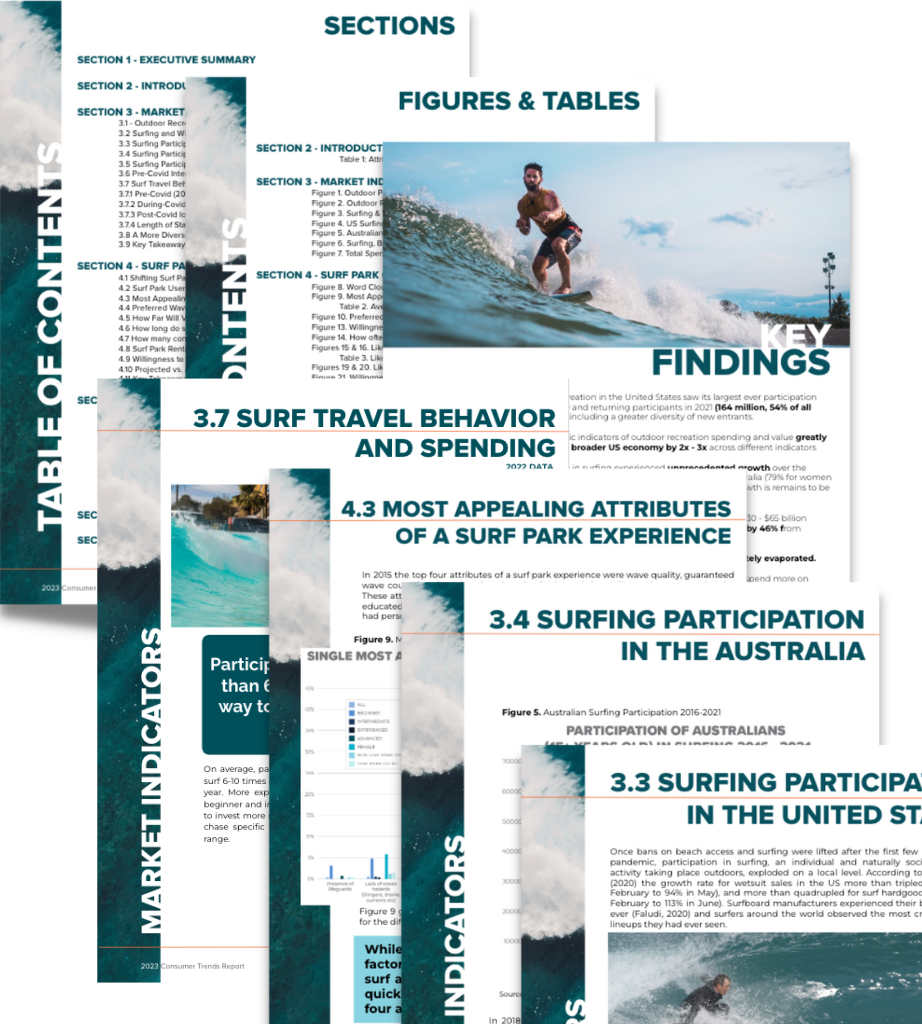 Get valuable and actionable market intelligence to help you make smart decisions when it comes to developing, designing, and marketing parks and products within the surf park industry.
---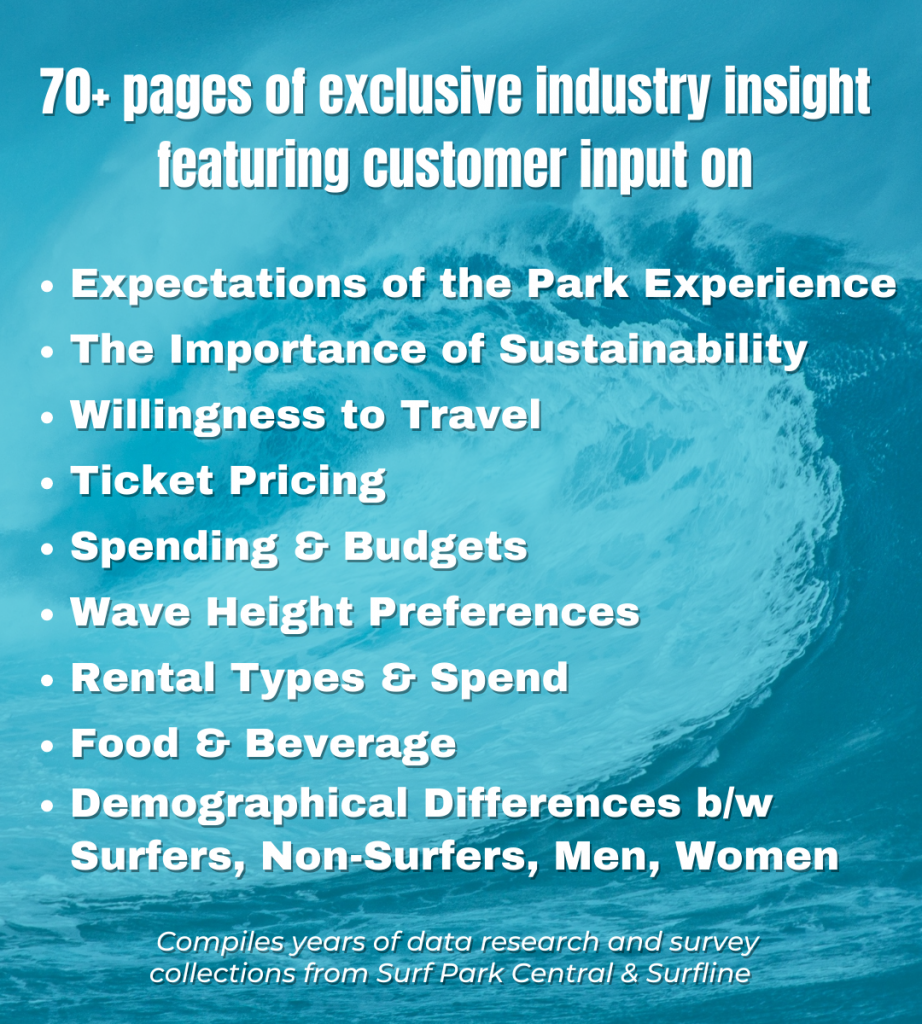 ---
"The aim of this report is to aggregate the best information on the surf market and related market indicators and combine it with primary research conducted between 2015 and 2022 to provide valuable and actionable market intelligence and track consumer trends in the surf park space over time."

-Dr. Jess Ponting