Surf Park Central – June 2023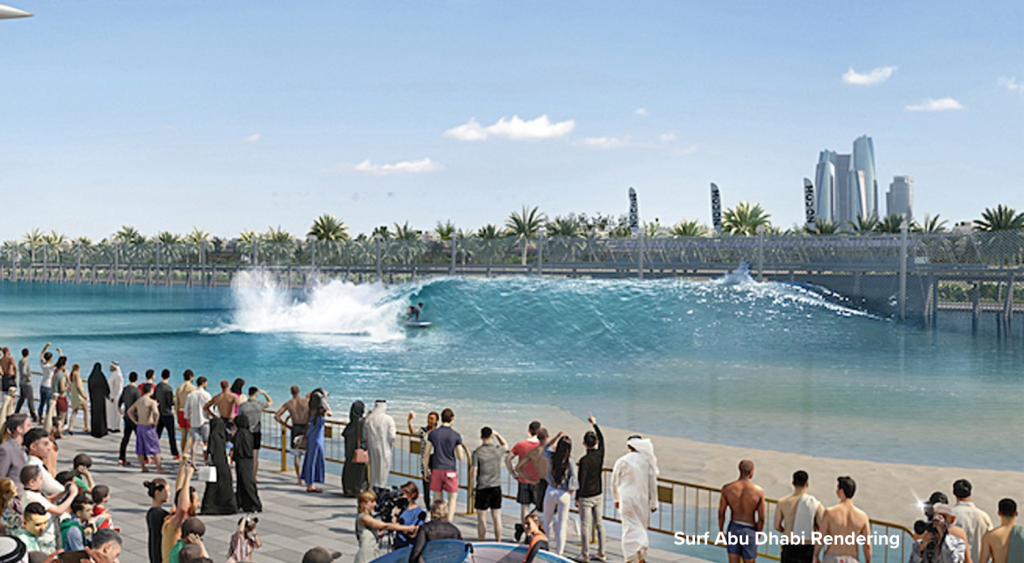 Abu Dhabi is set to make waves with the announcement of its latest development, a mega surf facility touted as "the biggest and most advanced artificial wave facility in the world." Spanning over 51 million square meters, this ambitious project is part of the Hudayriyat Island development, covering roughly half of Abu Dhabi Island.
Spearheaded by developer Modon Properties and in partnership with Kelly Slater Wave Co., the surf park aims to offer a high-performance surfing experience, boasting the world's longest ride, biggest barrel, and largest man-made wave pool. Scheduled to open at the end of 2023, the facility is expected to attract both residents of the Abu Dhabi Island development and international visitors.
The wave pool is not only intended to provide entertainment but also to play a significant role in developing the local and regional surfing community. By licensing its technology to Surf Abu Dhabi, Kelly Slater Wave Co. aims to expand its reach and bring the joy of surfing to new geographies and communities.
The Hudayriyat Island development by Modon Properties and driven forward by President Sheikh Mohamed and Sheikh Khaled bin Mohamed, Crown Prince of Abu Dhabi, goes beyond the surf facility. The masterplan includes high-end residential communities offering breathtaking 360-degree views of Abu Dhabi city along an extensive addition of 53.5 kilometers of coastline and 16 kilometers of new beaches, contributing to Abu Dhabi's urban expansion vision. More details on the mega project can be found here.