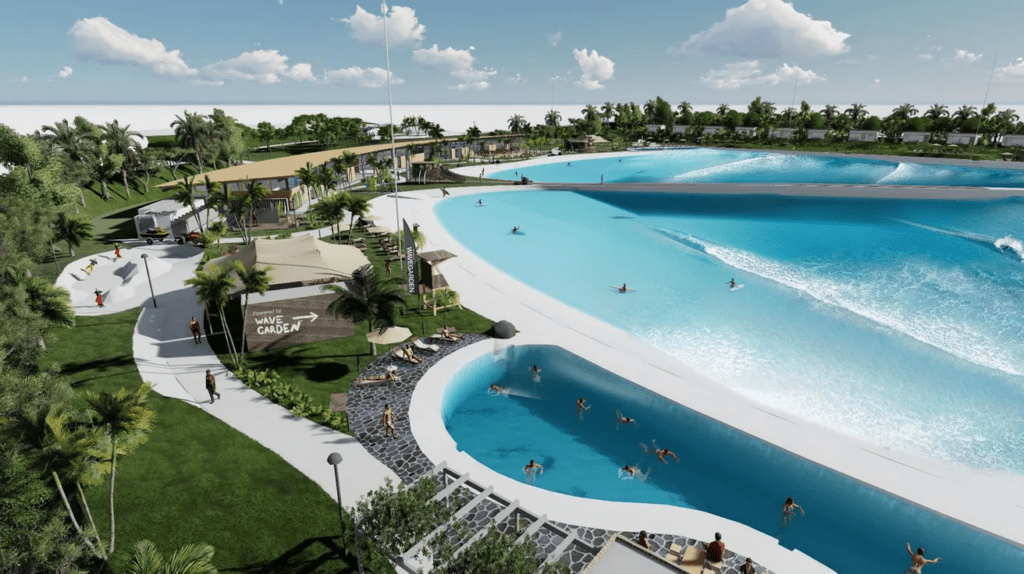 It makes sense, right? Florida has a ton of hardcore surfers, despite its average surf. But how many times per year are the waves in Florida as good as the on-demand wedges in a Wavegarden Cove? A dozen times? Maybe less? The Sunshine State is the perfect spot for a surf park, but the state's had trouble getting one up-and-running: Ron Jon in Orlando failed at building one in the early 2000s, and more recently, a Kelly Slater Surf Pool was scrapped because of Florida's "high water table."
Finally, it looks like a project is coming to life in Florida. This time in Fort Pierce, and powered by Wavegarden's Cove technology.
The 200-acre community development — called Willow Lakes — received unanimous approval from the Fort Pierce City Commission last week. The surf pool will be one piece of the Willow Lakes puzzle — a 500 million dollar project that includes a 600-room hotel, 800 residences, 400,000 square feet of retail space and 125,000 square feet of office space.
And the best part? The Cove in Florida will use the 56-module system, the largest wave generating system Wavegarden currently offers, and the same one that just started pumping out very fun looking surf in South Korea last week. (For comparison, URBNSurf Melbourne uses 46-modules, and Bristol's "The Wave" has only 40. That's why they each offer slightly different types of waves, despite using the same tech.) Check the Instagram embed above to see the sort of surf that will be on offer (and on-demand) in Florida in a couple of short years.
Pretty soon, when people say Fort Pierce, Florida has epic waves all the time, they won't just be blowing smoke.