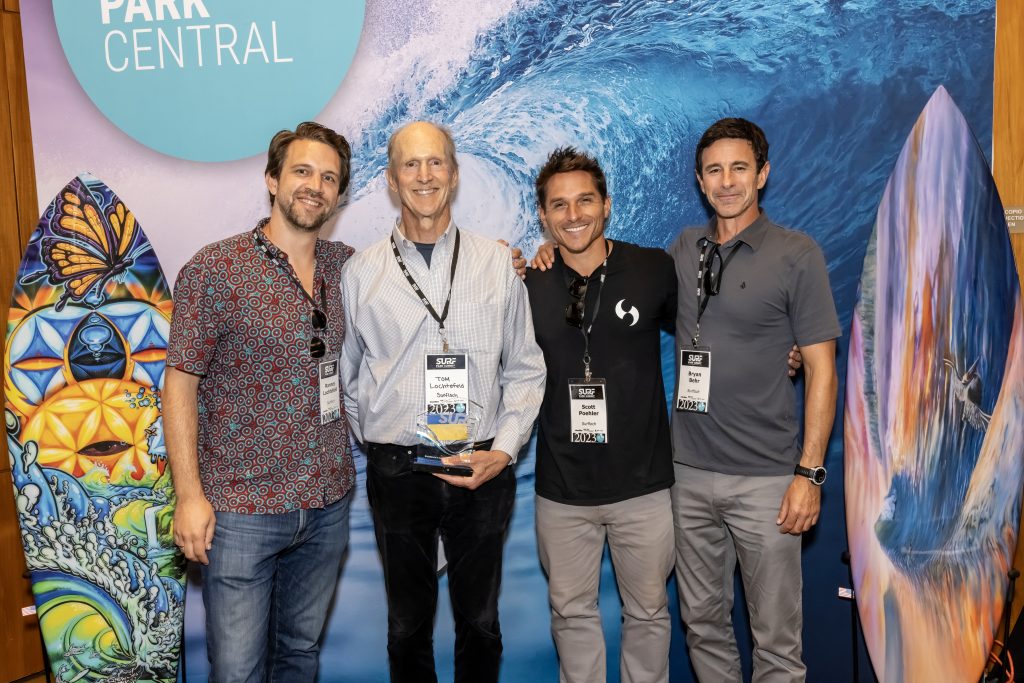 Four winners were announced at the annual Surf Park Summit event held in San Diego this past weekend. The event, hosted by Surf Park Central, is the premier event for surf park developers, operators, and industry professionals and took place September 18th – 20th, 2023.
Held annually as the Summit, this year's award ceremony recognized the outstanding achievements of companies and individuals in the surf park industry, celebrating excellence that ultimately contributes to the growth and success of the industry.
This year's awards honored the leaders and visionaries who are driving innovation and progression in the surf park industry in the areas of Sustainability, Innovation, Democratizing Access, and Leadership and were open to any companies and individuals representing existing surf park developments, owners, operators, designers, technology manufacturers, and industry suppliers.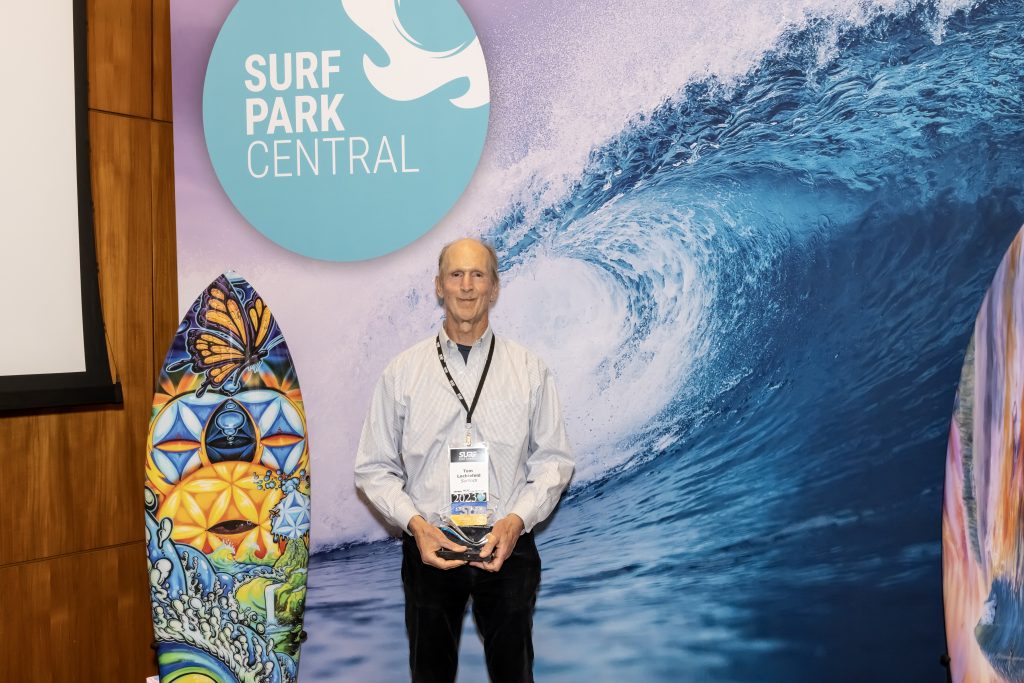 The Summit Leadership Award celebrates an individual in the surf park industry who has demonstrated a vision, passion, and innovation that has led to exceptional contributions toward advancing the development and growth of the industry. This award acknowledges this individual's ability to inspire others and to drive change through their visionary ideas and relentless pursuit of excellence.
HONORARY DESIGNATIONS: Damon Tudor of URBNSurf; Sean Young of Wavegarden
WINNER:   Tom Lochtefeld of Surf Loch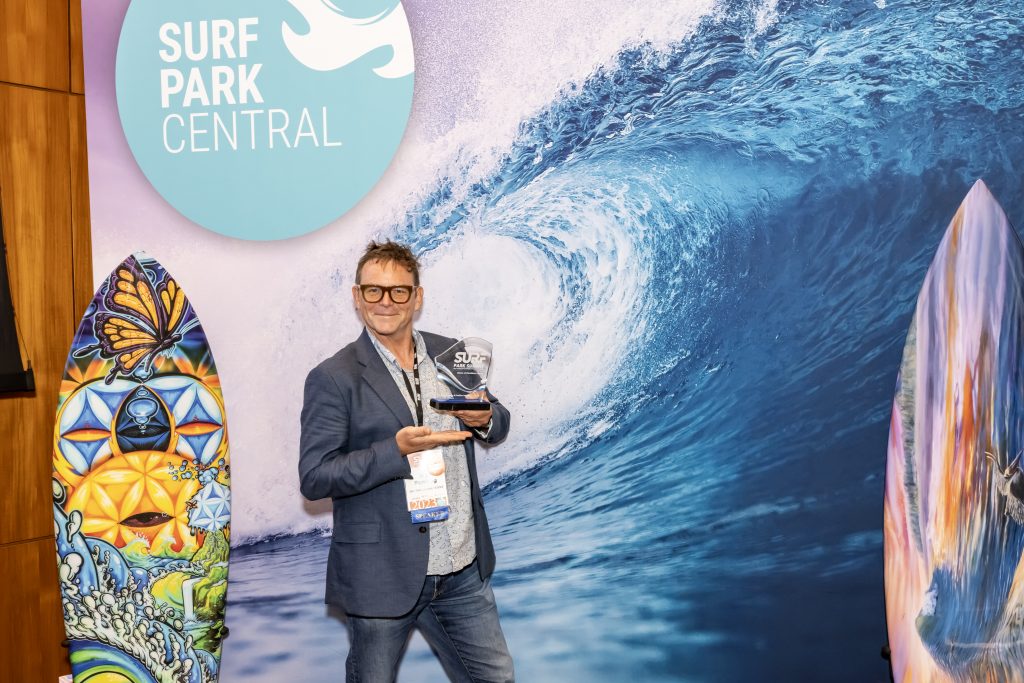 Sustainability & Positive Impact This category recognizes the efforts of those who are contributing to the creation of environmentally conscious surf parks, reducing their carbon footprint, and implementing sustainable practices in their operations. Additionally, the category celebrates the impact of these surf parks on their local communities as they work towards building a sustainable future for the surfing community.
FINALISTS: The Wave; EpicSurf; Sustainable Surf
WINNER: STOKE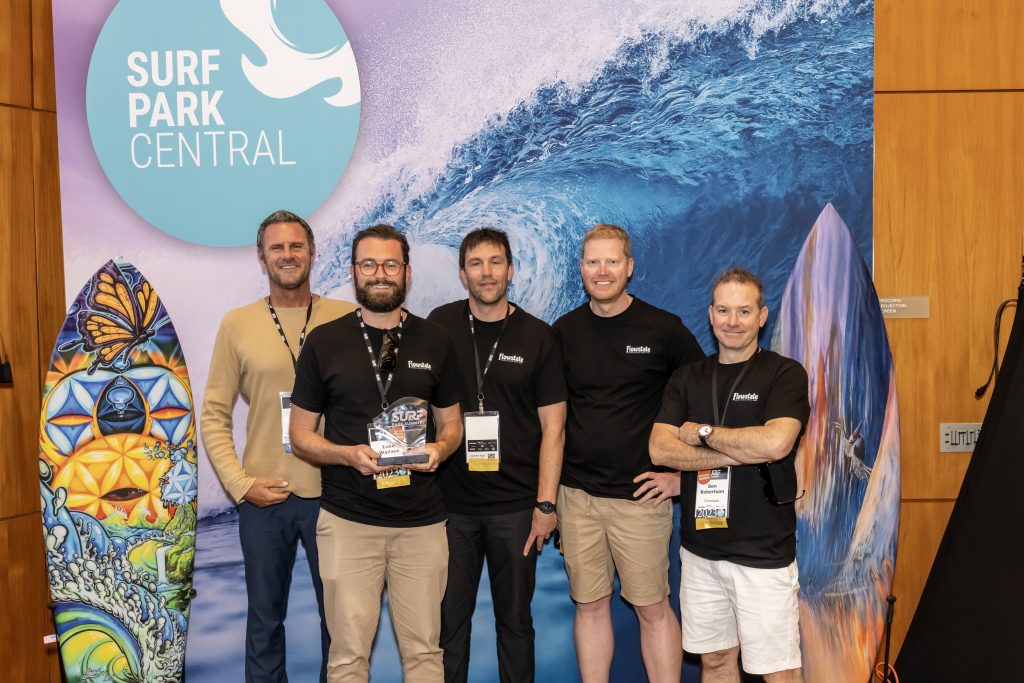 Innovation  The Innovation Award applauds those individuals and organizations who are driving this industry forward through their innovative ideas and practices.
This category is meant to recognize those who are shaping the future of the surf park industry by continuously exploring new possibilities and striving for excellence in all aspects of technological development, enhancing the guest experience, and operating practices.
FINALISTS: Wavegarden; Surf Lakes
WINNER: Flowstate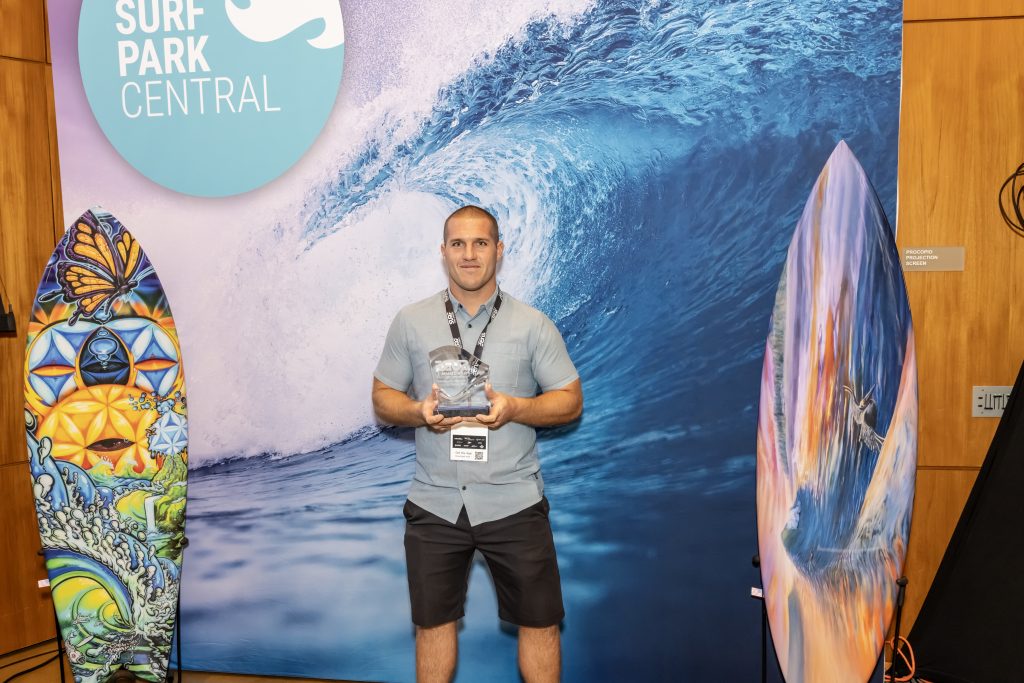 Democratization & Accessibility The category recognizes the importance of inclusivity in the surfing community and celebrates those who are working towards making the sport accessible to everyone, helping to remove the barriers that have traditionally made it difficult for individuals from landlocked regions or marginalized communities to participate in the sport. This category celebrates the surf parks that prioritize accessibility by providing affordable, safe, and inclusive facilities that cater to diverse populations.
FINALISTS: URBNSurf; Unit Surf at Wellenbezwingen
WINNER: Skudin Surf
Surf Park Central congratulates all of the 2023 finalists and winners For more information on the awards process and categories you can visit: https://insiders.surfparkcentral.com/surf-park-awards-2023