Press Release from URBNSURF:
After five years at the helm of Australia's premier surf park business, Damon Tudor has announced he will be stepping down as CEO of URBNSURF following the opening of the company's Sydney park to pursue the next stage in his career.
With the new park on track to open in Autumn 2024, Damon will continue in his role for the next six months to deliver a successful opening and subsequent trading of URBNSURF Sydney, providing important leadership continuity during this period.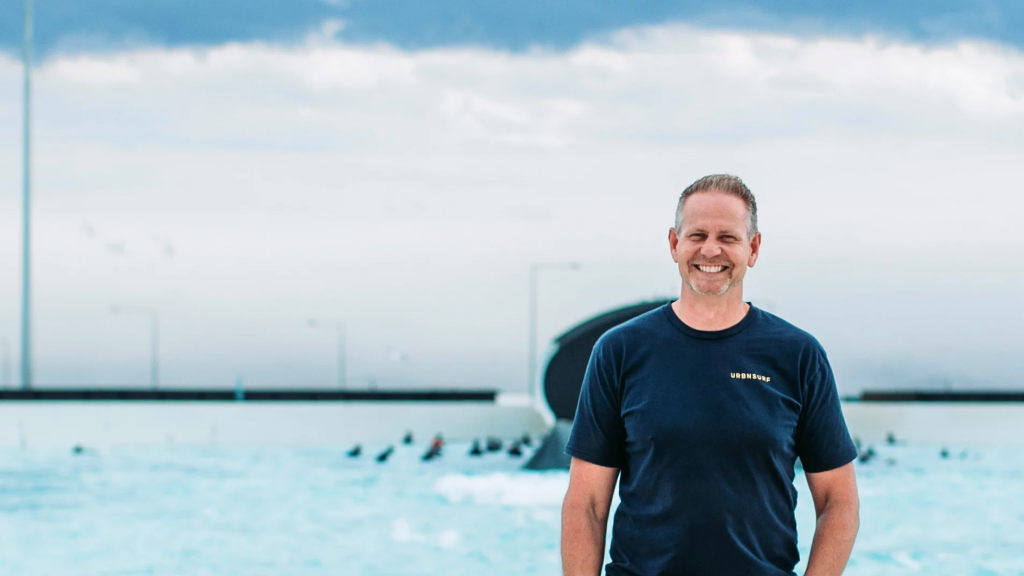 URBNSURF Chairman Simon Bayley thanked Damon for his tenacity and resilience over the past five years, which has included completing and launching URBNSURF Melbourne, navigating COVID with six subsequent business closures, completing numerous capital raises and steering the Sydney project through unprecedented weather and construction industry events to what is shaping up to be an amazing launch next year.
"Damon has had an immense impact on URBNSURF during his tenure as CEO and leaves the business in excellent shape, with a talented team that will continue to drive its growth, the awards we have received are testament to the team and his leadership," said Bayley.
Watch a full INSIDERS episode with Surf Park Central's Jess Ponting and Tudor.
Subscribe to Insiders to watch more episodes: https://insiders.surfparkcentral.com/offers/5FDuW9jp/checkout
"Damon will depart URBNSURF in approximately six months time, allowing for a smooth transition as the business moves onto its next phase."
"This timeline provides continuity of leadership throughout the critical Sydney opening period, with Damon committed to overseeing the opening and successful trading of Sydney.
"However, it also provides an opportunity for a refreshed leadership team as URBNSURF now grows to two parks. We anticipate in the near-term to have a shortlist of candidates for his role and we look forward to making announcements in this space in due course."
Tudor said it was a difficult decision to leave URBNSURF, but that with two parks soon to be trading, it was time to evolve the leadership of the business.
"This has been a role of a lifetime, starting with just a handful of staff operating out of a shed, to now being poised to open our second park in Sydney in Autumn next year," he said.
"I will of course miss our wonderful team but will happily see them regularly as an URBNSURF member. I am immensely excited for the future of URBNSURF and am leaving a business that is in excellent shape, with an impactful board and talented team that will continue to drive its growth.
"I will always be proud of what we have been able to do as a team in our first five years. URBNSURF has served up over 700,000 sessions to beginner and advanced surfers alike and is a surf park brand recognized as one of the best in the world."