From pint-sized surfers to significant steps in sustainability, here's a list of what's making headlines in April: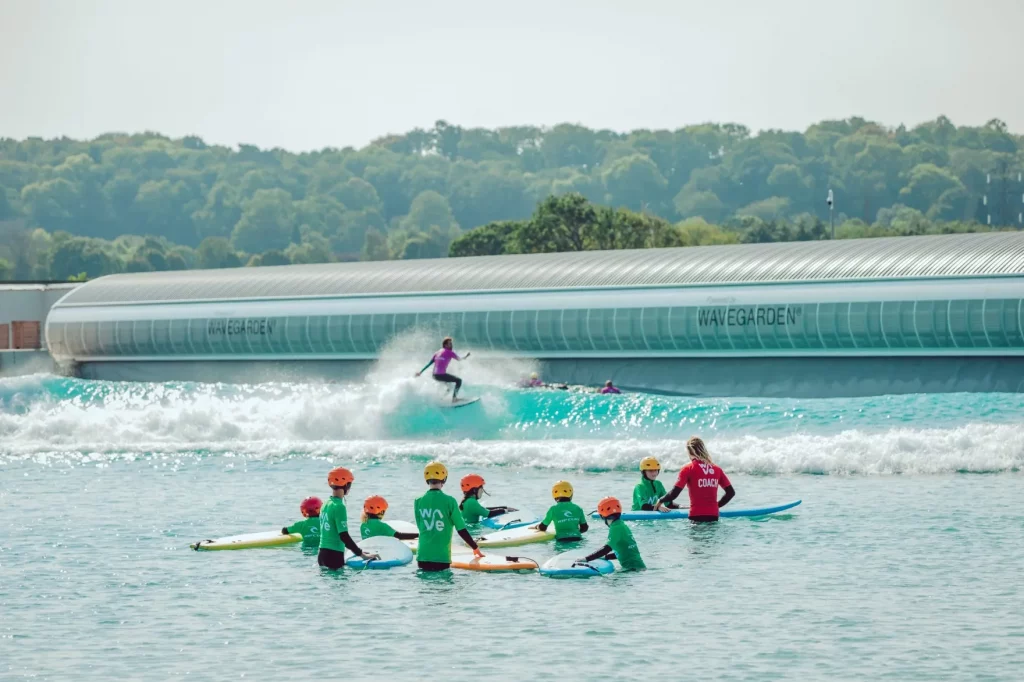 Surf Park Prices
WavePoolMag has released an updated list of surf park prices and other information. The list shares what surfers can expect to pay at each park, rental options and other additional details. Check out all the numbers from our partners at WavePoolMag.
Going Solar
The Wave in Bristol, UK, is sharing new details on their push for sustainability with plans for solar power. The surf park that uses Wavegarden technology is installing panels this summer to further achieve its carbon neutral goal. Learn how the park is funding the project.
Changes in Arizona
One of Arizona's surf projects is downsizing its plans. PHX Surf in the city of Maricopa has removed one of two planned wave pools and scrapped plans for a lazy river and other amenities. These changes come ahead of the city's vote for approval. Even with the cuts, the project is still nearly 10 acres. See what else is planned for the site ahead of the city's approval.
Land Sale Delayed in Myrtle Beach
An essential part of building a surf park is working with local municipalities. In some cases, this could also cause delays for developers, as is the situation in Myrtle Beach, South Carolina. Originally the city planned to sell the land this past March, but changes to the agreement have pushed the closing date back to October. Find out more about the changes that many surf parks could face.
Grade School Shredder
Further proving that wave pools are for everyone, a new video shared through Instagram shows what an 8-year-old surfer can pull off at Waco Surf. Zacky Taylor recently visited the central Texas park, and plenty of surf media has shared the video showcasing the power of the waves in Waco. Check out the video: