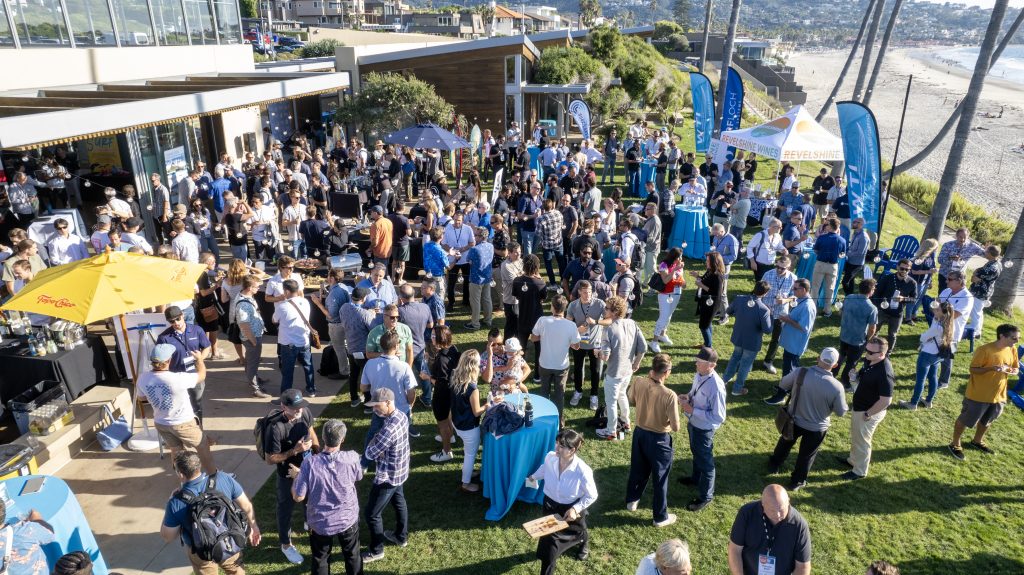 Guest post by Nicholas Han.
SAN DIEGO, CALIFORNIA — September 21, 2023 — Surf Park Central proudly presented the 10-year anniversary for Surf Park Summit 2023, an executive-oriented conference event that brings together real estate development industry leaders, technology innovators, and surfing legends in the surf park and wave pool sector. From September 18 to 20, 2023, at the picturesque Scripps Seaside Forum in San Diego, CA, this year's Summit surpassed expectations as the ultimate destination for the latest trends and technologies for surf park professionals and enthusiasts alike.
Unparalleled Insights & Networking
Based on my experience, Surf Park Summit 2023 lived up to its reputation as the prominent gathering for developers, investors, artificial wave technology experts, real estate professionals, and operators. Over 300 attendees had the chance to network with industry influencers, gain valuable insights, and deepen their understanding of the rapidly growing surf park industry.
The Summit's opening day was an exclusive affair for registered VIPs, offering them immediate knowledge. Partner and Co-Founder Jess Ponting set the stage with a keynote presentation, shedding light on data-driven perspectives of the current Surf Park industry landscape. Ponting's announcement of an exciting surge of new projects over the next few years echoed optimism as he proclaimed, "The future of our industry is very bright."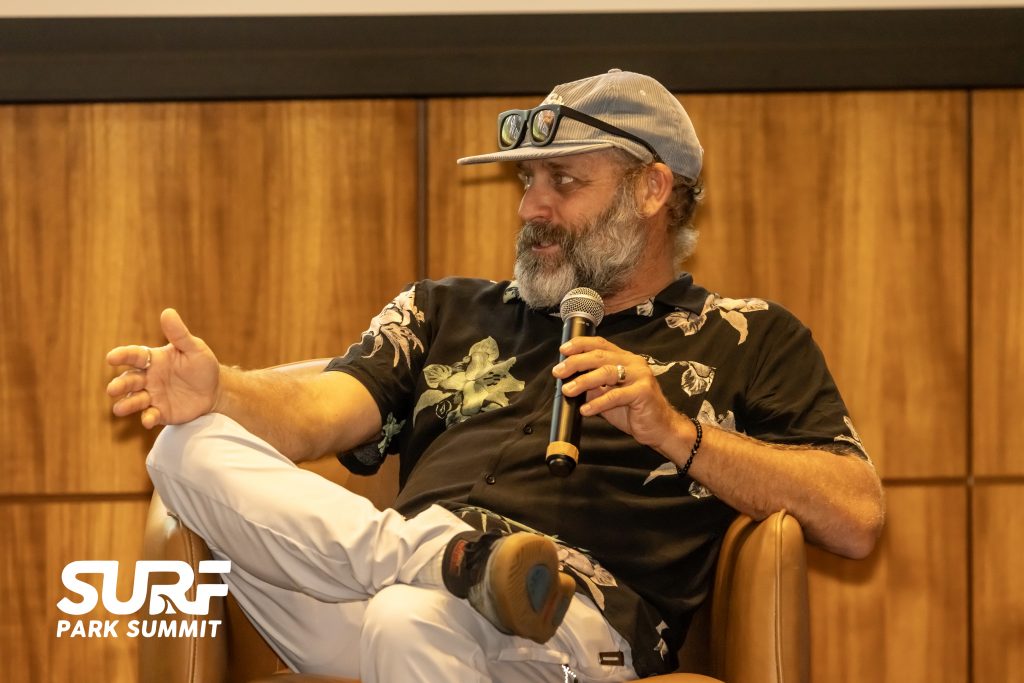 Next was Keynote Speaker Jeff Pensiero, founder of Baldface Lodge – an all-inclusive snowcat boarding and skiing getaway in British Colombia. Jeff is a visionary in the adventure and hospitality sector. Driven by his hunger for crafting extraordinary experiences, Jeff drew intriguing parallels with the surf park industry. Both aim to deliver remarkable outdoor experiences catering to enthusiasts who seek a thrill.
Following the afternoon sessions, VIP attendees were treated to an awe-inspiring experience at the Aaron Chang – Ocean Art Gallery in Solana Beach, CA. The stunning artwork and delicious food and drinks made the exclusive evening networking event even more special. Guests enjoyed the atmosphere while making meaningful connections.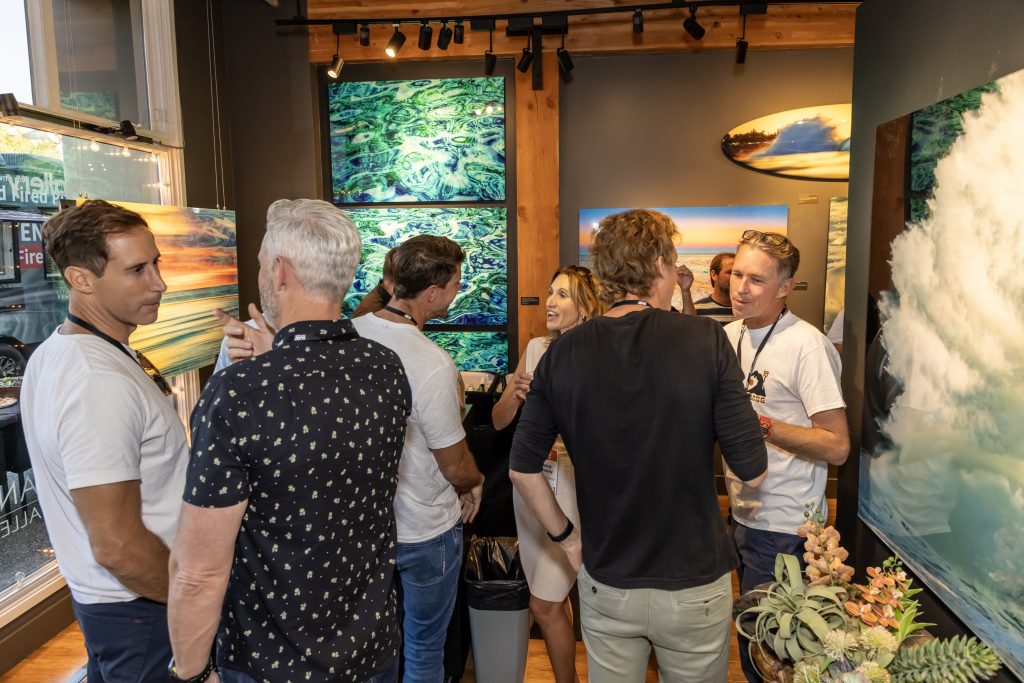 With the Summit's inaugural day behind us, the subsequent two days unfolded with a wealth of insights, attracting attendees from across the globe. Characterized by its ability to cater to diverse interests, the 2023 Surf Park Summit allowed participants to chart their course through various offerings. Attendees could choose to attend main-stage speaker panels or dive deeper into more specialized topics by joining the Developers Track, which included 15 smaller breakout sessions. The Summit was filled with valuable discoveries. Here were some of the main takeaways:
Developers & Operators Insights: Seasoned professionals shared their experiences, offering invaluable insights into the world of surf park development and operation. Attendees left with actionable strategies and a deeper understanding of best practices.
Wave Technology Showcase: The Wave Technology Showcase displayed the latest advancements in artificial wave technology, sparking excitement and discussions about the future of wave pools.
Securing Financing & Investment: Experts provided practical guidance on securing funding and investment opportunities, helping attendees unlock financial support for their surf park projects.
Mitigating Risk and Liability: Legal and risk management specialists addressed the unique challenges faced by the surf park industry, equipping attendees with knowledge to navigate potential pitfalls.
Navigating Sustainability: Sustainability emerged as a top priority, with discussions centered around sustainable practices that can ensure the industry's longevity and environmental responsibility.
Construction Process: The intricacies of surf park development and construction were unveiled, shedding light on the complexity of bringing these aquatic wonders to life.
Health and Safety Compliance: Attendees gained a comprehensive understanding of health and safety best practices, vital for creating an enjoyable and safe experience.
Celebrating Surfing Pioneers
Surf Park Summit 2023 hosted surfing legends who shared their profound experiences and wisdom while mingling with attendees, including 1967 World Champion Pete Townend, 1977 World Champion Shaun Tomson, and Andy King, decorated coach of multiple world champions Tyler Wright and Gabriel Medina.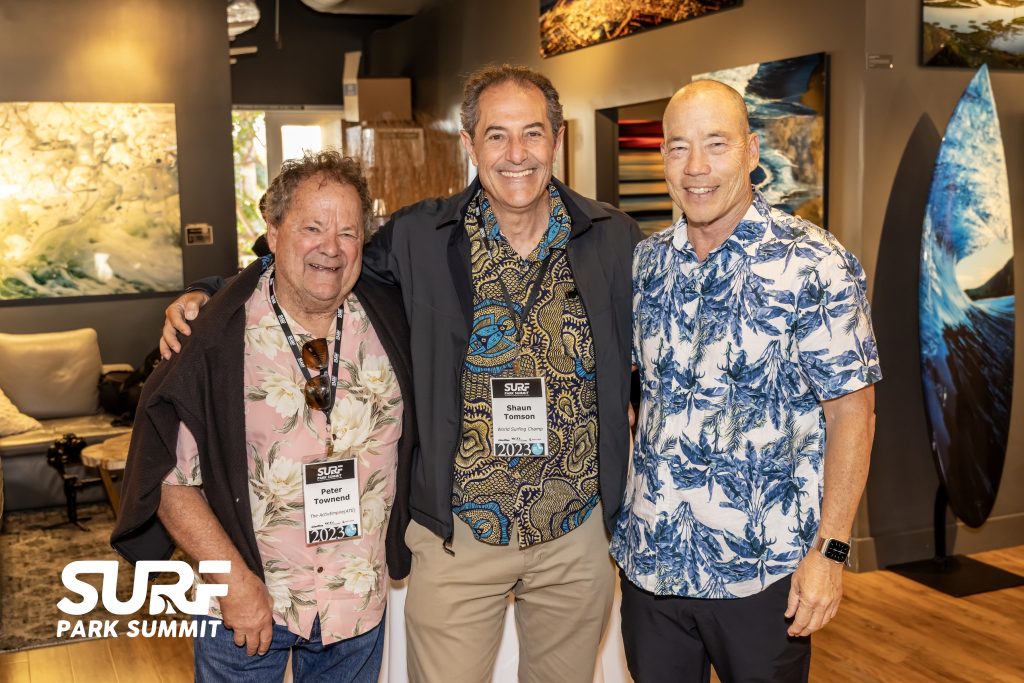 Special Announcements:
EpicSurf Unveils Three New Projects: EpicSurf made waves at Surf Park Summit 2023 by announcing three exciting new projects. The company's expansion into Saudi Arabia, collaboration with a mixed-use lagoon development in Leander, Texas, and partnering with renowned electronic musician Deadmau5 as his private wave technology provider signifies a thrilling chapter in surf park innovation.
Aventuur's Exclusive Rights to Wavegarden's Technology: Aventuur's acquisition of exclusive rights to Wavegarden's technology, for a select list of cities, marked a significant milestone, signaling substantial growth in the surf park landscape.
FlowRider and Hydrostadium Partner to Revolutionize Surf Attractions with 'FlowSurf' Technology: FlowRider Inc. and Hydrostadium have joined forces through a licensing agreement to bring innovative "river wave" technology to the surf park industry, resulting in a new brand, 'FlowSurf.'
Surf Park Awards: Celebrating Excellence
The Surf Park Awards recognizes the outstanding achievements of companies and individuals in the industry and their unwavering commitment to pushing the industry forward. Congratulations to this year's winners!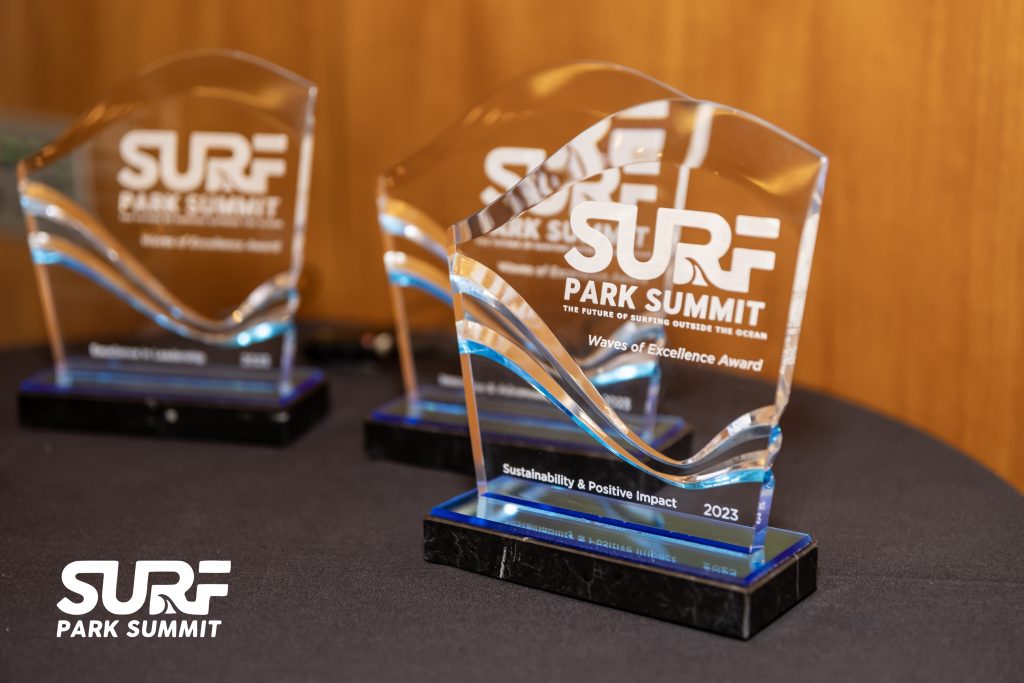 Innovation Award Winner – Flowstate: Flowstate was honored with the Innovation Award, recognizing its continuous pursuit of excellence in technological development, guest experience enhancement, and operational practices.
Summit Leadership Award Winner- Tom Locktefeld, Surf Loch: The Summit Leadership Award recognizes outstanding individuals in the surf park industry who have made significant contributions to the industry's development and growth through their visionary ideas and pursuit of excellence.
Sustainability & Positive Impact Award Winner – STOKE: This category recognizes environmentally sustainable practices, celebrating their impact on local communities and contribution to a sustainable future for surfing. STOKE is redefining sustainable tourism by helping operators develop comprehensive sustainability management plans.
Democratization & Accessibility Award Winner – Skudin Surf: This category promotes accessibility by offering affordable, safe, and inclusive services to diverse populations. Skudin Surf brings the sport of surfing to people of all ages and abilities in a fun, positive environment at various US beaches.
A Bright Future for Surf Parks
As the 10th Annual Surf Park Summit concluded, attendees departed with enhanced knowledge and powerful connections poised to contribute to the ongoing growth of surf parks worldwide.
According to our exit surveys 98% of Summit attendees met new potential industry partners, with 87% saying they are likely or very likely to attend next year. We'll give the final word to a Summit 2023 guest:
"The best and most informative and productive conference I have ever been to, and I have been to a ton…keep up the great work!"