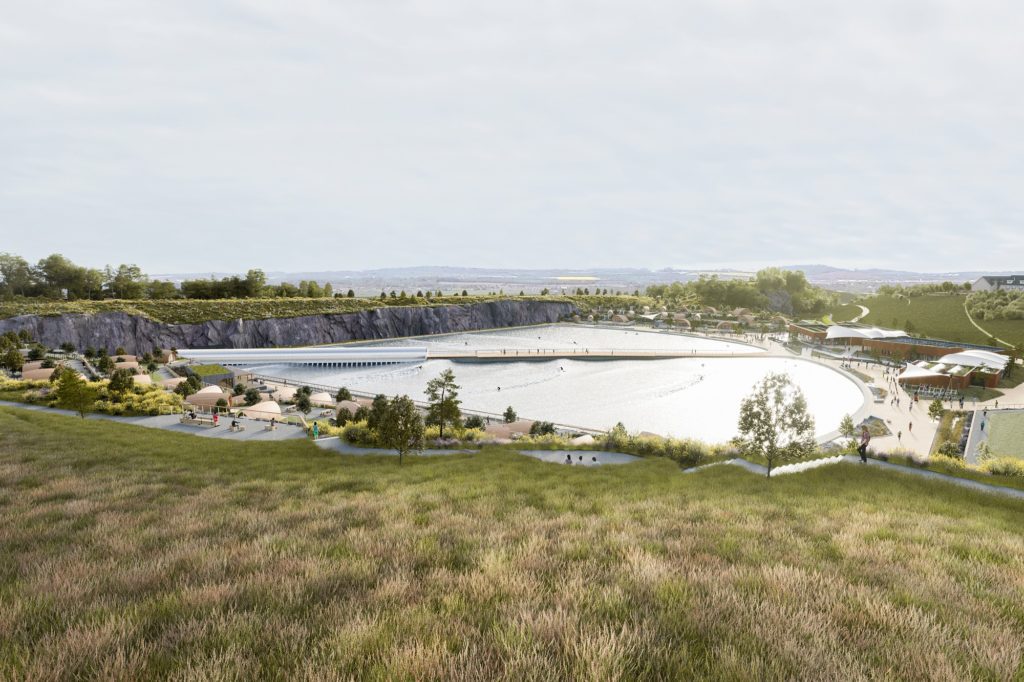 Wavegarden continues to lead the way in the surf park world. With two pools already open for business (URBNSurf in Melbourne, Australia and The Wave in Bristol, England), and at least six others in various stages of development throughout The United States, Europe, South Korea, Switzerland and Brazil, Wavegarden is currently the most sought after surf pool technology on the market today. And for good reason: Wavegarden has proven they can generate a variety of epic waves for all levels of surfers, and the economics of their tech makes sense. At the moment, that's the magic combo that everyone is chasing.
Today, it was announced that Scotland is also getting a Wavegarden, in a little town called Ratho, which is just outside the capital of Edinburgh. If all goes well, it'll be open as soon as 2022. As if we needed another reason to visit the beautiful, rolling green hills of Scotland!
Full press release below:
Tartan Leisure Ltd, developers of Scotland's first artificial surf park, Wavegarden Scotland, received unanimous support for its planning permission today (12 August) from the City of Edinburgh Council to build accommodation at the development. The permission includes the HUB complex which will provide food, retail, changing and leisure facilities, together with overnight accommodation.
Last year, Tartan Leisure Ltd received planning permission to redevelop the disused Craigpark Quarry near Ratho into a world-class surfing destination and since then, enabling work has been carried out to prepare the site for the next stage of development.
The newest addition to Scotland's leisure scene, the Wavegarden Scotland development will provide a world-class surfing and family destination. Recently launched developments in Australia and England have seen huge demand for the Wavegarden Cove technology, with new facilities opening soon in South Korea, Switzerland and Brazil.
The new planning permission now gives the green light for the HUB, with facilities including a restaurant, retail outlet, a surf school, a wellness spa, a café and a number of viewing terraces and an observation deck, overlooking the surf. Set within a 60-acre country park, the waterside accommodation will cater for all needs, including school groups, family groups and international surfers, through luxury lodges, glamping pods, accessible wave pods, bothies and canal births.
Andy Hadden, the co-founder of Tartan Leisure Ltd which is developing Wavegarden Scotland said: "This is a major milestone in our journey to bring this world class surfing and leisure destination to the capital. Importantly, we are supporting local business along the way to help us deliver fantastic amenities, all set in this stunning country park."
The glamping pods and accessible wave pods will be provided by Queen's Award for Enterprise winners and Edinburgh based company, Armadilla. Archie Hunter, Managing Director at Armadilla said: "We are delighted to bring our sustainable, high-quality and iconic eco-pods to this landmark new development and providing this accommodation on our home turf makes it extra special. I'm sure guests will find that the entire experience at the Wavegarden Scotland development really offers the wow factor."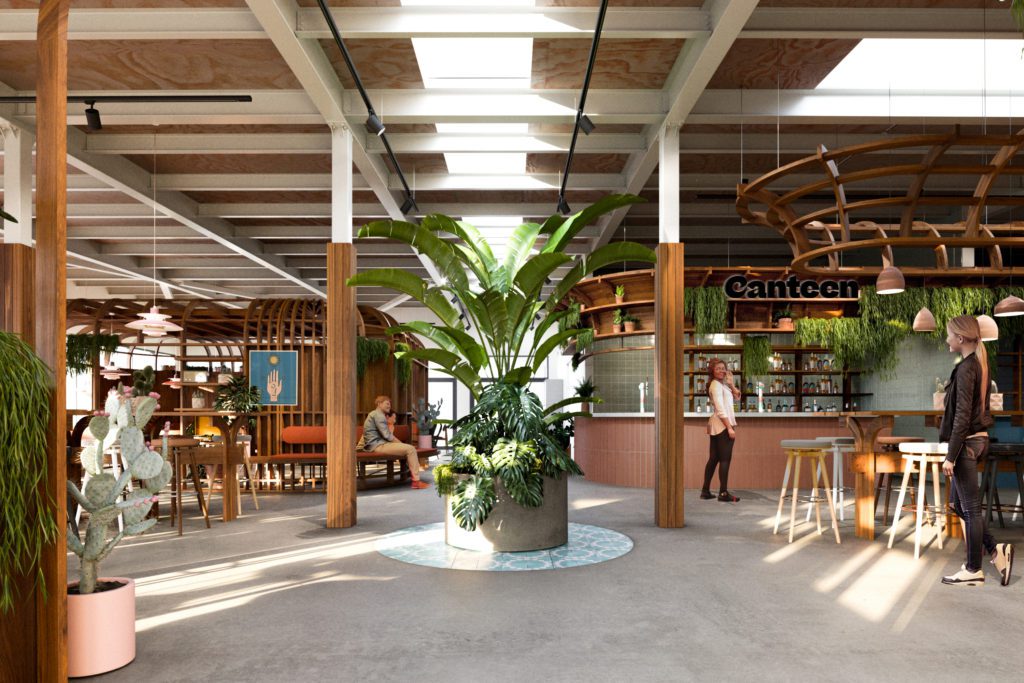 Peter Maniam, of Lothian-based Rogue Village, who will launch Canteen, a contemporary food court, as well as curate the event programme, said: "The Wavegarden Scotland development will become one of the UK's most forward-thinking, family-friendly venues and we are delighted to develop a unique food destination with the local community at the heart of our plans."
The Wavegarden Scotland development, which is expected to open in 2022, is set to bring long term socio-economic, recreational and tourism benefits to the local community of Ratho in the region of £11 million per annum and create around 130 new jobs.