URNNSURF, Australia's first wave park, is just around the corner from opening the gates to their newest venture in Sydney, actively hiring for positions now.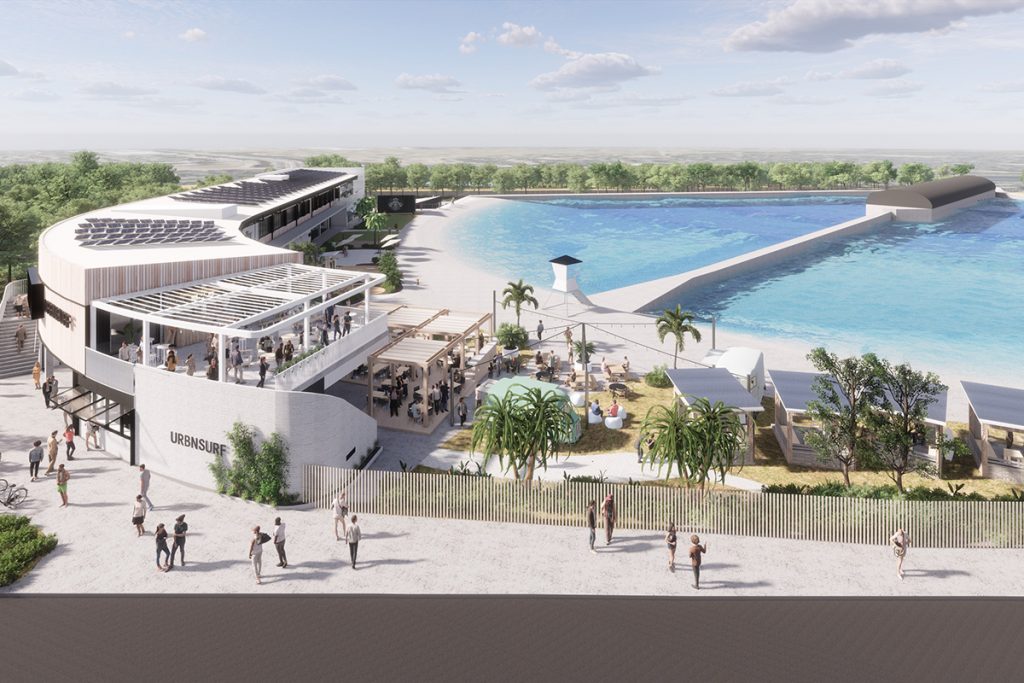 URBNSURF is stoked to announce that Sydney's first-ever wave park, is set to open Autumn 2024, and is now on the hunt for the best group of frothing talent to come and work onsite in  Sydney's West. From surfing pro to newbie, URBNSURF Sydney is actively recruiting for 150  staff roles, across permanent and casual positions, including 20 management positions plus hospitality roles are available with our food and beverage partner, Applejack. 
URBNSURF's expansion in Sydney promises a significant investment of over $75 million in Sydney Olympic Park. Creating over 300 jobs during the project's development. Over the next twenty years, the park is projected to contribute a net economic benefit of $250 million to the area.
URBNSURF Sydney's construction is in its final stages. The foundations for the project's lagoons and buildings have been set, and the wave machine has been installed. Once finishing touches are added to the restaurant and office spaces, the park will be ready to open its doors.
Senior Development Manager, Emily Hunter says, "we are so excited to share that our building operations are making great strides. Constructing a wave park is a huge project, most of the work happens below ground to make sure our foundations are ready. Now that construction of our wave machine is well underway, the lagoon floor will be next and then final touches to things like our retail store, office space, restaurants and grass area will be completed at a faster pace."
URBNSURF's CEO, Damon Tudor says, "we're stoked about URBNSURF Sydney's opening and becoming another break with oceanlike waves among the famous breaks dotting the Sydney coastline. URBNSURF Sydney isn't just about surfing; it's about fostering a sense of inclusivity and adventure for people of all backgrounds. We are also excited about the great opportunities that this project will bring to our community."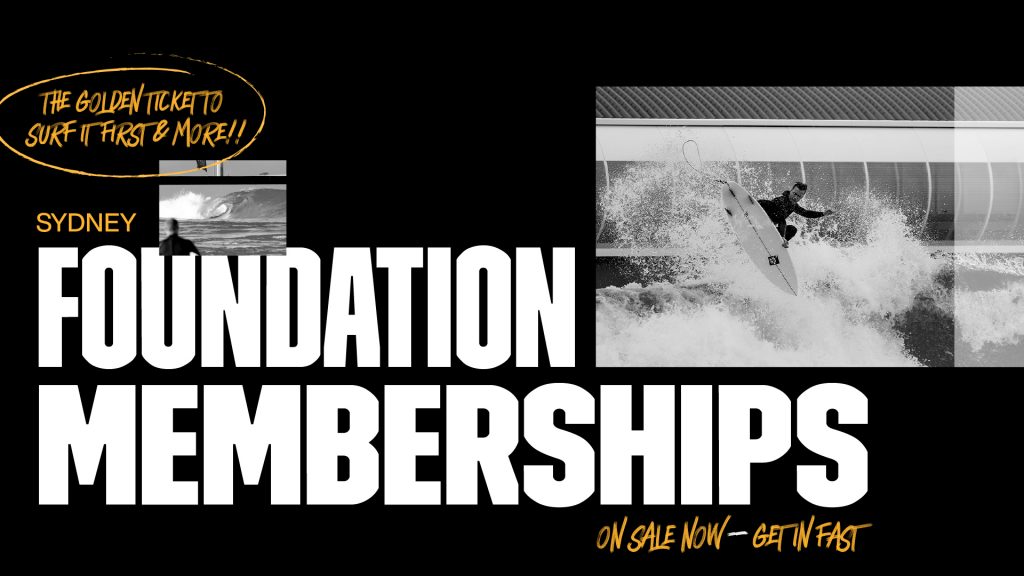 URBNSURF Sydney is on the lookout for 150 people to join the awesome team. From surf pros to surf enthusiasts, there is a role for everyone. The park is looking for front of house staff, surf guides and coaches, lifeguards, facilities technicians, lagoon technicians and duty supervisors, amongst others. Active roles and applications can be found on the website.
Damon Tudor says, "We are eager to harness the incredible talent pool right here in Sydney as we grow the URBNSURF team. Expanding our team to Sydney is a great opportunity to collaborate with local talent and bring fresh perspectives to our surf community. We're on the lookout for passionate individuals who share our love for the surf and adventure to join us on this awesome team."
"At URBNSURF, we are committed to working on building an inclusive community. We are actively seeking to engage with the local Indigenous Community, and CALD communities to ensure that our waves are for everyone, and that people of all heritages and all backgrounds can enjoy the experience", says Damon Tudor.
URBNSURF Sydney's vast 3.6-hectare site can accommodate up to 1,400 daily visitors, 7 days a week. Bringing the anticipated yearly attendance to 240,000 visitors. URBNSURF Sydney recognises the iconic Sydney surf culture and aims to amplify the way people experience surfing, making it accessible to individuals of all ages, abilities, and backgrounds.
The park also offers a spacious event space next to the lagoon, capable of welcoming up to 2,000 attendees for live events, including music performances and thrilling sporting competitions.
URBNSURF Sydney offers a range of amenities that to cater to visitors of all ages and backgrounds. These include a Surf Academy, private cabanas for relaxation, leisure swimming pool, a playground, a skate pad, a retail store and a health and wellness centre.
The park has partnered with Applejack who will provide a unique and exciting hospitality experience. Through the partnership, Applejack has exclusive food and beverage rights across the park and will bring a variety of exciting offerings to the site including a 150-seat restaurant with open terrace overlooking the lagoon, which has adjoining multi-purpose event spaces seating up to 60 people. The restaurant will be accessible for park patrons plus the public.
Downstairs, once you enter the park, there will be an all-day kiosk and cafe where you can walk straight up from the surf and grab yourself a meal and beverages to enjoy throughout the park, or on the outdoor table seating and cabanas.
Ben Carroll, Applejack Co-Founder, says, "We're thrilled to be a part of the URBNSURF Sydney project. It's not just about creating perfect waves; it's also about building a vibrant community and providing exciting job opportunities. The construction of this wave park has been an incredible journey, and it's heartening to see the potential for over 300 new jobs during its development.
"Our partnership with URBNSURF promises to bring a unique and exciting hospitality experience to the park, with a 150-seat restaurant and other fantastic offerings. We're not just constructing a wave park; we're shaping an inclusive and adventurous destination for all. We look forward to welcoming the local talent and diverse backgrounds that will make this project a success" Ben Carroll says. Application for hospitality roles can be made through the Applejack website.
The park is also dedicated to accommodating all surfing levels and abilities. Offering various surf options from Surf in the Bays for beginners to Advanced, Advance Turns & Expert for pros.
The world-class Wavegarden technology will ensure members, guests and those trying surfing for the first time will be able to experience perfect waves all year-round. In a one-hour session, surfers will have the chance to ride up to 12 perfect waves.
For those keen to sign up to be an URBNSURF Sydney foundation member, these will be on sale from October. Other memberships will be released before Christmas in a tiered system including Gold and Platinum which offer various pricing and inclusion options. Memberships can be accessed through URBNSURF's website.