Landlocked Canadians will soon no longer be separated from surfing. This Fall, Canada will be opening their first indoor surf wave at Quartier DIX30, the giant lifestyle mall in Quebec.  Oasis Surf will be the 6th location worldwide to use American Wave Machine's Surf Stream technology for an infinite perfect barrell. The wave will be totally adjustable from 2 feet for beginning riders and will max out at 6 feet for veteran riders.
Claude Coudry, the founder, wanted to create a restaurant with live entertainment to compliment the lifestyle mall. The restaurant will be beach themed with a palette of Australian, Indonesian, French and Californian influences. Casual onlookers can enjoy the the food and live entertainment from the safety of the restaurant, while the wave riders can show off their style. The wooden deck, wave pool, and palm trees bring Canadians in Quartier straight to the beach.
"There is a definite buzz around surfing in Quebec, but the real thing is very expensive," says Mr. Coudry. "The popularity of river surfing, which takes place on the St. Lawrence, is a great example of the interest for this sport. With Oasis, we offer an accessible version of surfing that can be practiced all year round."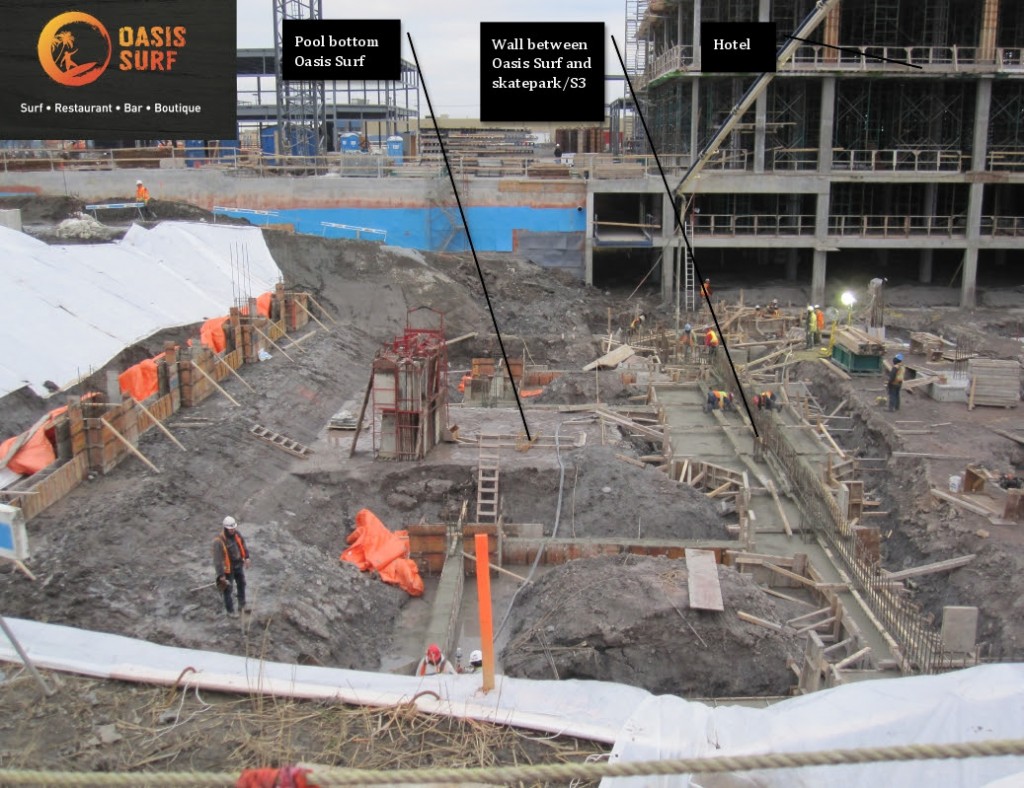 Claude also says he already has pros approaching him to schedule water time when his wave opens. He is excited to make the sport accessible year-round and allow people to use their own boards and fins on the deep-water stand-still wave. Their pro shop will even sell surfboards and accessories for the athletes.
Quartier DIX130 is the perfect location to host the attraction. Centrally located between the two major highways, 10 and 30, Oasis Surf will have no problem gaining foot traffic through its doors.
"I believe that DIX30 was lacking in entertainment, and since over 22 million visitors come through every year, the location is perfect."
With the increased popularity of action sports in Canada, Oasis Surf could be an extremely popular attraction for people of all ages to enjoy. Here's to the beginnings of a new surfing industry in Canada.
Original Article: http://www.brossardeclair.ca/2014/05/20/oasis-surf-is-coming-to-quartier-dix30