PRESS RELEASE
Solana Beach, CA and Orlando, FL
Oct. 28, 2015 (GLOBE NEWSWIRE)
The first Surf Park in the sky with three of the biggest standing waves in the world is coming to the 'Theme Park Capitol of the World.'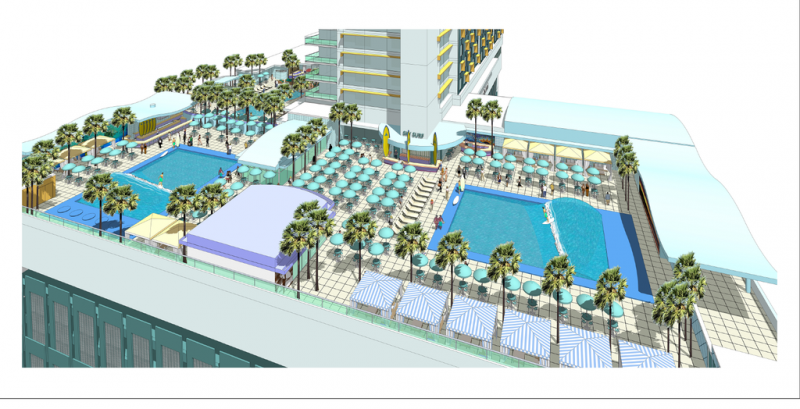 American Wave Machines is bringing the stoke of surfing to central Florida with the addition of "Sky Surf Park" to Orlando's Skyplex™ entertainment complex featuring SurfStream® surf machines.
American Wave Machines has announced that the new out-of-ocean surf venue is scheduled to open in 2018.
Sky Surf Park will be an unprecedented,premier attraction 10 stories up at Skyplex, with plans to include a casual beach and surf atmosphere for relaxing and surfing. A beachside café with large patio seating will offer a front row seat to the surfing with menu items such as fresh salads, wraps, sandwiches, fish tacos and more, along with craft beers, and signature cocktails.
Guests looking to surf can choose from three of the largest surf machines each running different waves from family bodyboarding and surfing to overhead barreling waves.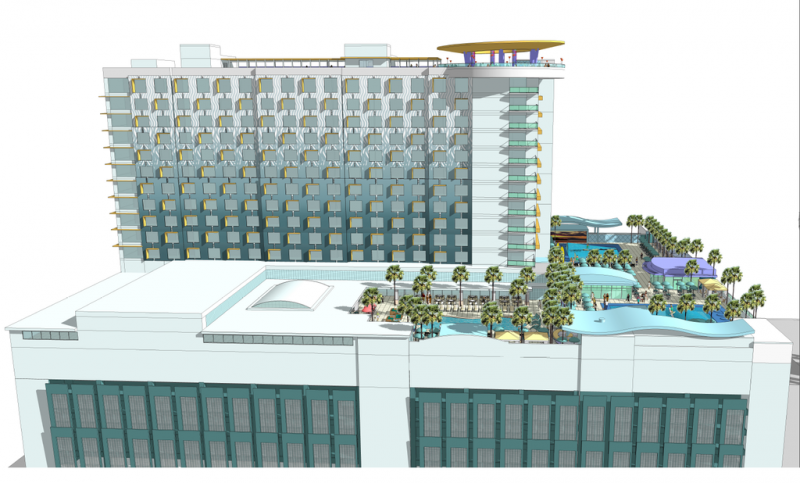 "With surfing as one of the most aspirational of all sports and recreations, and with Orlando being one of the most visited cities in the world, Sky Surf Park will become a world class surf destination," said Bruce McFarland, founder and president, American Wave Machines.
"The iconic concept put forth by Skyplex Orlando owners aligns with our vision for premium surf destinations."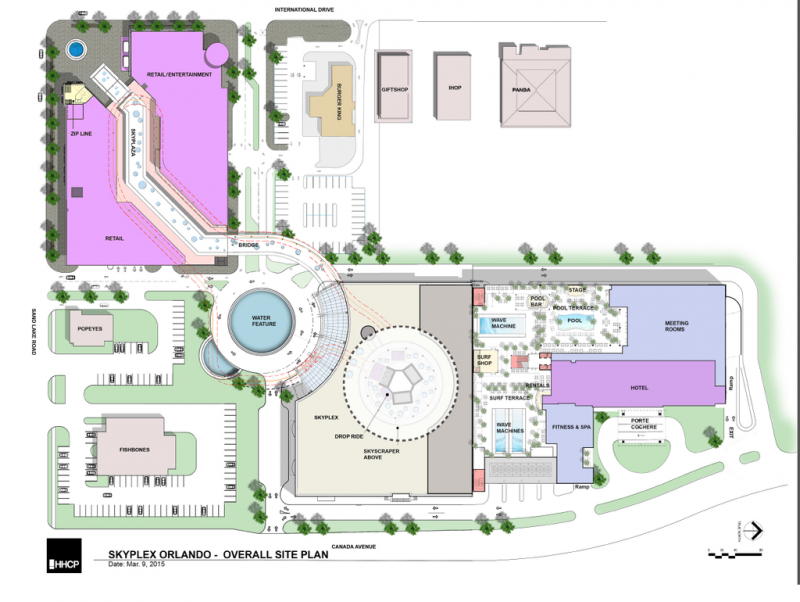 "Sky Surf Park in Orlando has incredible potential to provide locals with tools for surf education never seen anywhere else," said Todd Holland, surfing legend and owner of School of Surf, Cocoa Beach, FL.
"People of all abilities will be able to get the fundamentals down and develop their skills in a cool setting. I'm stoked it's coming so close to Cocoa Beach."
The SurfStream® technology invented and manufactured by American Wave Machines includes programmable controls and modular inserts creating multiple wave types in one machine, and is made in U.S.A.
For experienced surfers the signature wave is a 6′ + barreling wave with 35′ of face to carve on.  Both right and left breaks accommodating goofy and regular foot riders are included.
The systems also include broad face waves, training, and intermediate waves which operate at lower power. With the versatility of SurfStream, Sky Surf Park can host everything from sanctioned Surf contests to interscholastic surf team packages that develop local school surf teams to beginner surfing lessons.
Memberships will become available.
SurfStream® based surf parks are already in operation in the U.S. and around the world, with East Coast installations from as far north as Montreal, Canada into the U.S. in New Hampshire and on down the coast into Florida and Turks and Caicos Islands