URBNSURF Announces Construction Commencement Of New Australia Surf Park
URBNSURF Press Release
URBNSURF, the pioneers behind Australia's first surf park URBNSURF Melbourne, is stoked to announce that today URBNSURF Sydney has officially commenced construction. The $50 million development within Sydney Olympic Park precinct, is expected to deliver a crystal clear surf lagoon, similar in size to the SCG, to Sydneysiders in early 2023.
Located just 14 kilometres west of Sydney's CBD, URBNSURF Sydney is set to deliver a new surfing experience with lefts and rights on offer in their diamond shaped surf lagoon, pumping perfect, ocean-like waves up to two metres in height, catering to surfers at all ages and abilities from beginner to expert.
URBNSURF Sydney will be set on 3.6 hectares and will utilise the state-of-the-art Wavegarden "Cove" technology – which currently powers the waves at URBNSURF Melbourne – to generate a wave every eight seconds, enabling surfers to catch 10 to 12 waves in just one hour.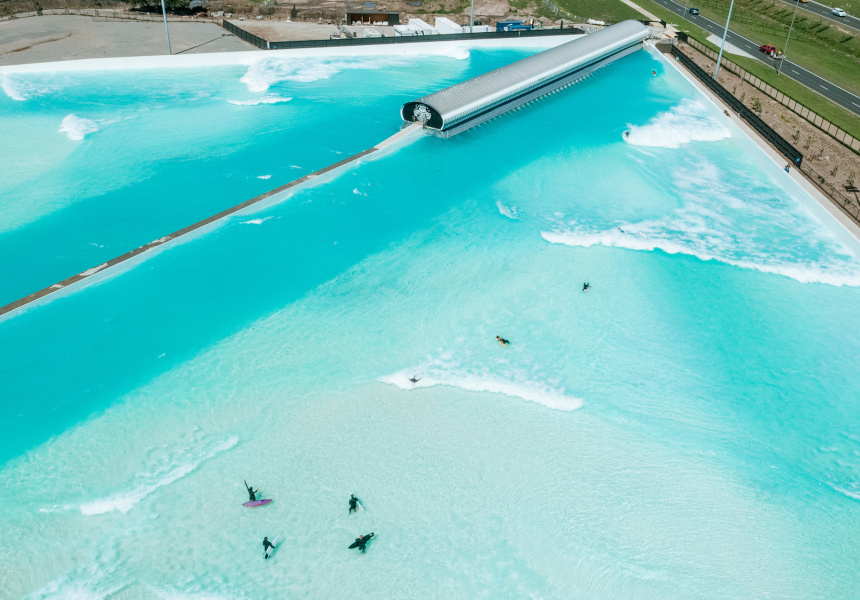 Damon Tudor, CEO of URBNSURF, said that with construction in full swing for URBNSURF Sydney, marks a special milestone for the team who always planned for expansion following the success of URBNSURF Melbourne, even after the challenging past two years due to the pandemic.
"I'm thrilled to be kicking off the construction process and fulfilling our commitment in providing amazing surfing environments that are inclusive of all ages, abilities and backgrounds.
"Being a Sydneysider myself, I know how blessed we are with the beautiful beaches just minutes from the city, but I also know how competitive it can be to catch a perfect wave when everyone is making the most of some of the great breaks on our doorstep. URBNSURF Sydney will provide an alternative break that will pump perfect waves regardless of the conditions, guaranteeing 10 -12 perfect waves per surfer in just one hour in a crystal-clear surf lagoon.
"It has been a crazy couple of years, but we are hopeful we are on the other side of it. Today is an important day for our team, our stakeholders and our community who can experience the thrill of riding perfect, authentic waves in a safe and controlled environment when we open URBNSURF Sydney in early 2023," Mr Tudor added.
Josema Odriozola, Founder and CEO of Wavegarden, said that URBNSURF's expansion into Sydney is a true testament to the hard work and dedication in bringing great waves to the Australian people.
The surf park will also feature a high-performance centre, working spaces, licensed café, rooftop bar, yoga studio, leisure pool for families, skate park, surf academy staffed with expert coaches, beach cabanas, surf shop, kids' playground and more.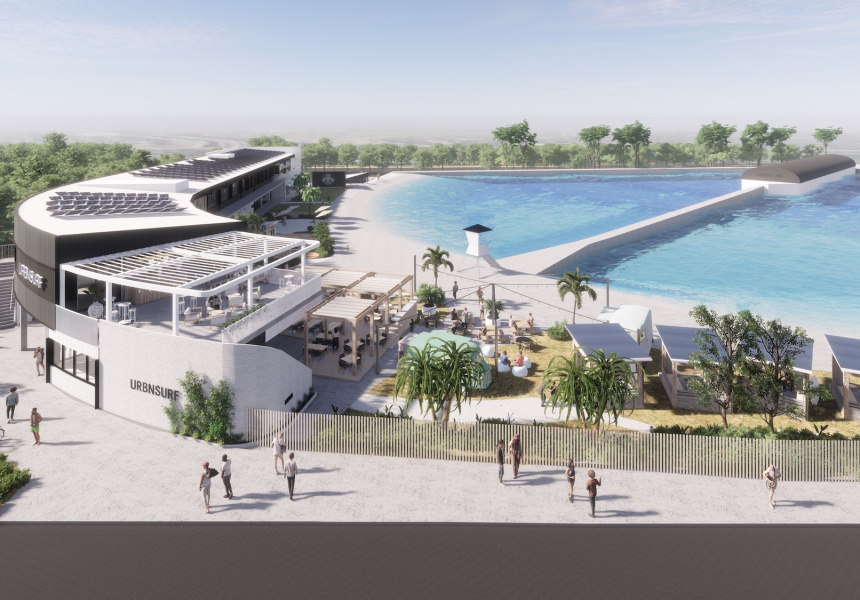 "We congratulate URBNSURF on achieving this significant milestone. And, in the not-too-distant future, we look forward to seeing surfers having the time of their lives at URBNSURF Sydney," Mr Odriozola said.
CEO of Surfing NSW, Luke Madden, said Surfing NSW is excited to see URBNSURF Sydney establish a Surf Academy that will help continue to develop the skills of the future stars of the sport.
"Whether you're just starting out, in training for your next surf trip or preparing for a competition, URBNSURF Sydney's Surf Academy will be well equipped to improve your ability and support you on your surf journey," said Mr Madden.
URBNSURF Sydney is expected to open to the general public in early 2023. Sign up here for the latest information and to surf the first waves: https://urbnsurf.com/locations/sydney/.
For all media enquiries please contact Bastion Amplify:
Caroline Roe | E: [email protected] | M: 0432 560 403
Lisa Formby | E: [email protected] | M: 0413 171 903
Angie Darras | E: [email protected] | M: 0447 439 613
ABOUT URBNSURF:
URBNSURF is a proudly Australian company with offices in Melbourne and Sydney. The team are stoked to be building Australia's first urban surf parks to help people of all ages and abilities to surf more, and to surf better. URBNSURF Melbourne is the company's first venue, followed closely by URBNSURF Sydney at Sydney Olympic Park, set to open in 2023 with further projects planned around the country. The park was recently recognised as the Most Appealing Surf Park Destination, The Most Popular Surf Park for Beginners & Intermediates and The Most Appealing Surf Park Amenities, at the 2021 Surf Park Awards hosted in San Diego in October 2021.
Surf Park Central note: You can read more about URBNSURF's recent accolades in the Surf Park Awards here.