Press Release from Wavegarden:
In line with Wavegarden ́s history of ground- breaking innovation, their team of specialist engineers has pioneered the first bespoke water treatment system that has been 100% designed, built and tested for artificial surfing lagoons.
The state-of-the-art system is incorporated in Wavegarden ́s technology package for all installations and as surfers will testify it delivers fresh water that is safe and crystal- clear with a remarkable level of visibility.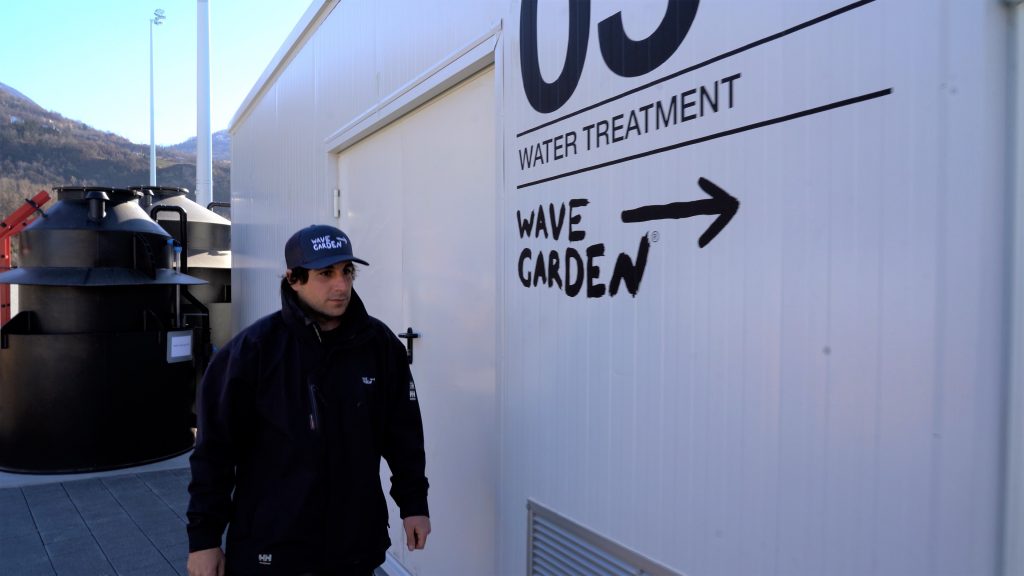 The R&D on water treatment dates back to 2014, when Wavegarden ́s focus shifted from not only creating perfect waves, but also pristine and hygienic water. The system was developed at the company ́s R&D center in Northern Spain and has been implemented and proven at 4 commercial facilities across the globe including The Wave Bristol (England), Praia da Grama (Brazil), Wave Park (South Korea) and Alaïa Bay in Switzerland.
"Our water technology takes advantage of the currents generated by the waves, while considering other factors such as the density of users and periods without waves," explained Andoni Urrutikoetxea, Phd Engineer at Wavegarden. "The system has been specifically designed for a lagoon with waves, which is different in many ways from a standard swimming pool."
Using the water movement to optimize the system's efficiency has numerous benefits including a reduction in the Capex and Opex as there is no unnecessary piping infrastructure or unnecessary water pumping.
Further advantages include guaranteed high quality water in the lagoon without the need for high recirculation flows and safe disinfection with less chlorine than public swimming pools. The scheme adheres to sustainable water management protocols to avoid any negative impact on the environment and the water quality complies with all parameters required by regulations, meeting the legislative criteria of most countries in the world.
"Our clients are really pleased with the stringent design and operational measures we have made to ensure that the water treatment system can be implemented in their respective countries" said Fernando Odriozola, Wavegarden ́s Chief Commercial Officer.
The use of the term "state-of-the-art" is appropriate, considering the level of innovation and vast array of features the system encompasses. The filtration level is beyond compare, removing particles above 1-5 microns. Energy consumption is minimal, less than 0.05 kWh per m3 of treated water. And water consumption is negligible, less than 1 m3/day to carry out system maintenance and filter washing.
To ease the workload of surf park managers, the system functions autonomously 24/7 all year long. Sensors linked to a computer application allow continuous and
precise local and remote monitoring of the water quality.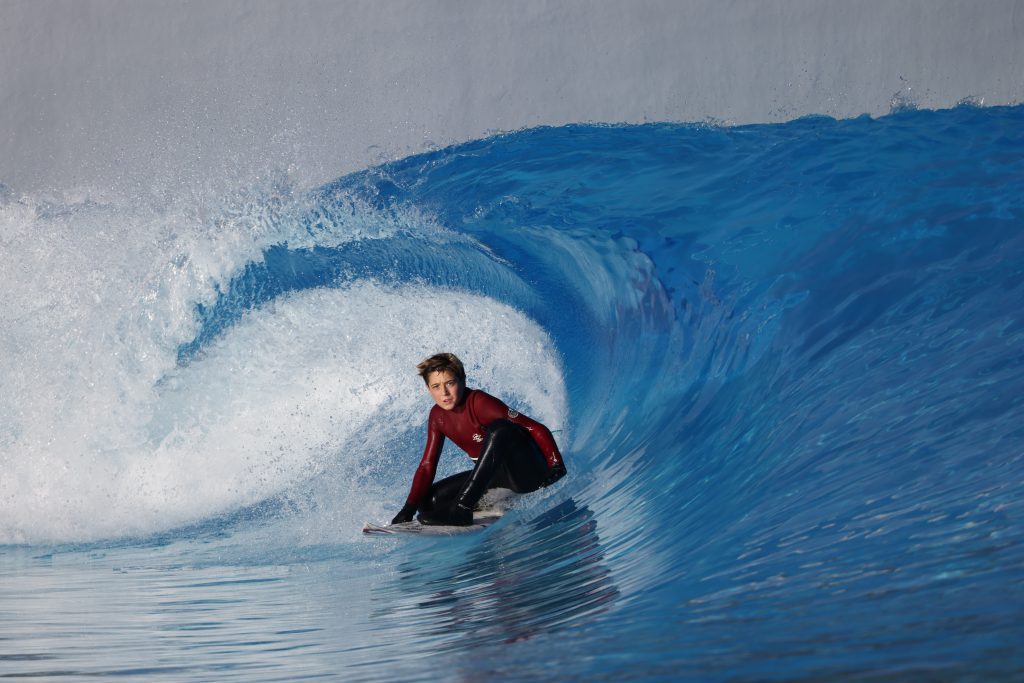 The onsite infrastructure is the most compact on the market, optimizing its footprint to approximately 120m2 for a standard Wavegarden Cove. It can be placed underground to allow the surface area to be used for other purposes. Placing it below water level actually reduces energy and water consumption, which minimizes operational costs.
The fluid dynamics research carried out on currents has maximized efficiency to the point where 100% of the water volume can be sanitized in less than one hour. Further, in order to meet the health and safety requirements for large recreational lagoons, Wavegarden has proprietary protocols – developed with two leading European research centers that specialize in water treatment and disinfection – to create an environment free of amoeba and pathogenic microorganisms.
Wavegarden also offers comprehensive maintenance solutions that include an automated vacuuming system that covers up to 10,000 square meters in just 3 hours.
Wavegarden ́s water treatment system is highly sustainable and respectful of the environment. Treated water can be classified as potable and can be exchanged with its natural surroundings, even in protected areas.
Finally, to complete the client offer, Wavegarden also provides rainwater storage solutions and other water-saving techniques.
"It has taken many years of exhaustive R&D however we now believe our water treatment technology is by the far the most superior system in the surf park sector and the feedback from our clients as well as surfers is overwhelming," added Urrutikoetxea.
ABOUT WAVEGARDEN
Wavegarden is an innovative engineering company dedicated to the research, design, manufacture, installation, commissioning of wave generation systems, and the
construction and operation of surf parks. Wavegarden's technology offers the greatest variety of waves and user capacity, with the lowest energy and water consumption in the market.
We remain true to our mission to share the incredible experience of surfing perfect waves around the globe.