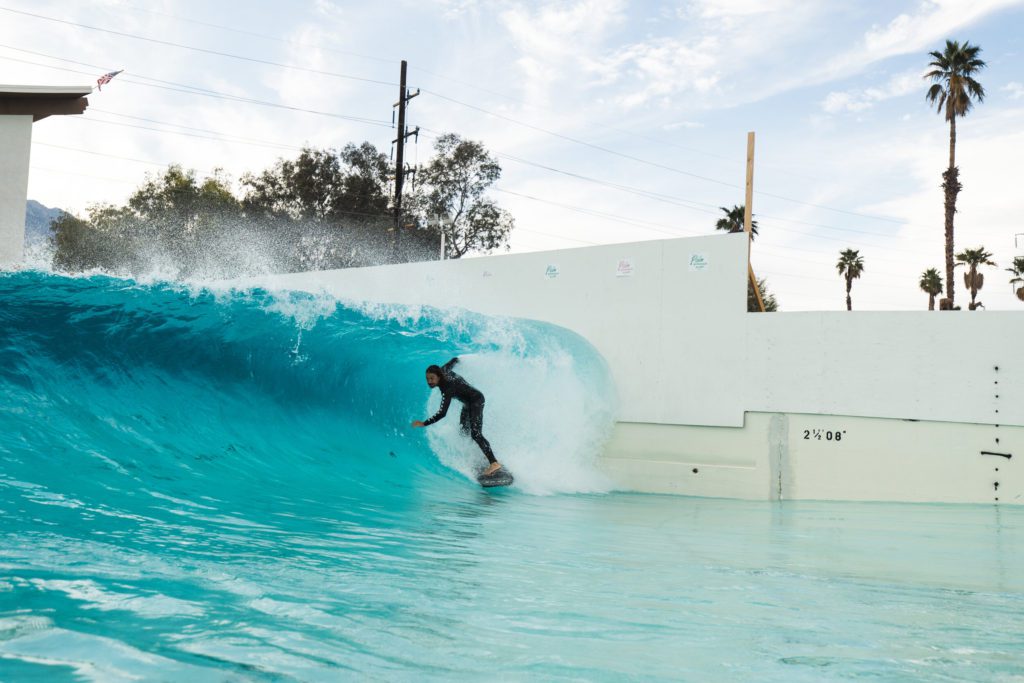 SURFLOCH has delivered its first barrels in the Coachella Valley for The Palm Springs Surf Club (PSSC) test facility at the former Wet n' Wild Water Park site. This new development is led by the by Pono Group, including professional surfers Cheyne Magnusson and Kalani Robb
Proving the versatility of the technology, SURFLOCH retrofitted an existing waterpark wave pool to create a new proof of concept test tank. Without changing the bathymetry of the existing pool, Surf Loch generated authentic ocean-like waves – a first for any wave pool company.
While the Phase 1 test facility is fun, SURFLOCH Inventor, Tom Lochtefeld said, "The test tank is just scraping the surface of what's possible with our technology: I'm excited to share with the world the result of 30 years research and development."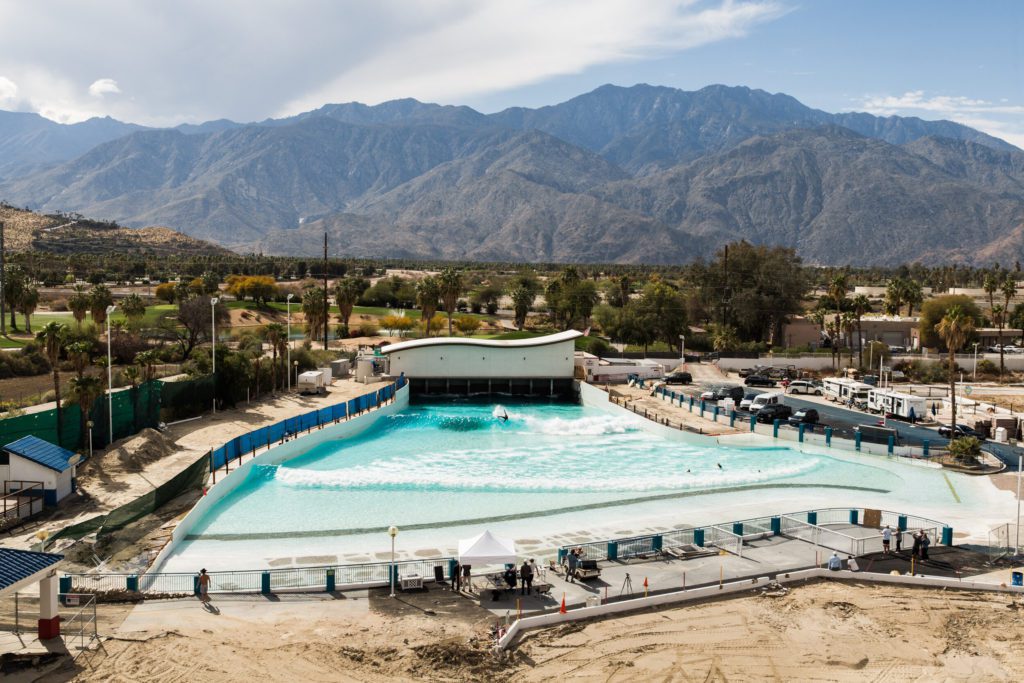 "Working with Cheyne and the test site at PSSC, we're really just getting started with the options for wave variety, bringing to life at full-scale what we've been testing behind closed doors with computer and scale models."
Despite being instrumental in developing and operating other wave-making technologies in the market, Cheyne Magnusson, Chief Hydro Officer at Palm Springs Surf Club, chose SURFLOCH's unique pneumatic solution because it provided an unlimited scope of wave types. "We've got it all. I've used other pneumatic technologies out there and if you liken their variety to playing different notes on a keyboard, Tom's technology is like a playing a theatre organ… I'm still discovering new combinations and solutions."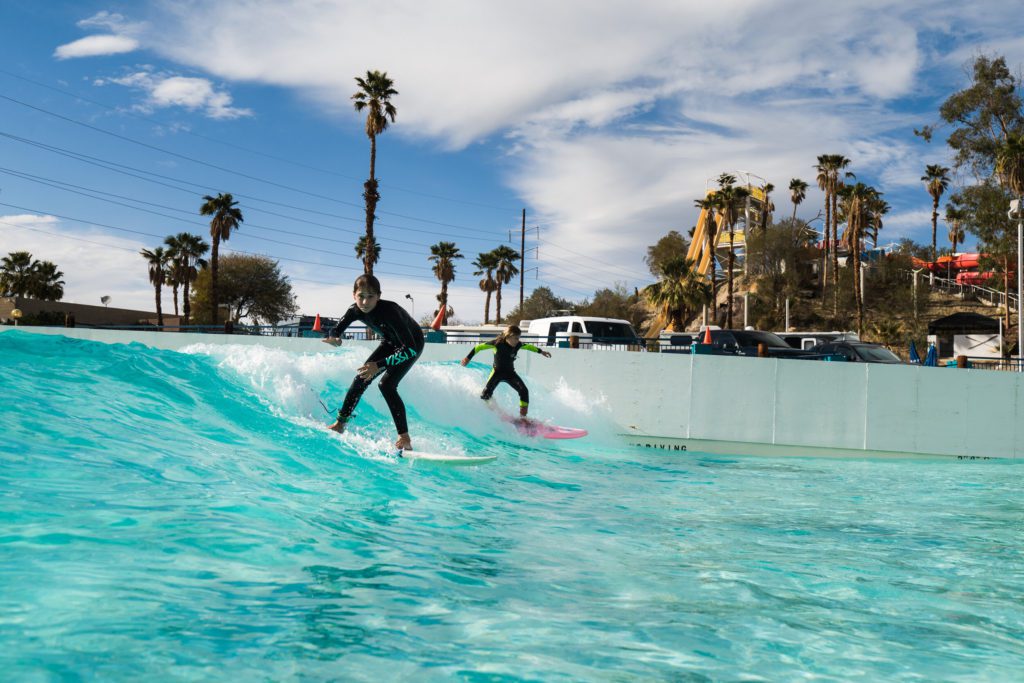 "As surfers, we want that same wave over and over to practice on, but having a variety of waves is something that makes a pool feel more like the real thing. This tech – has inifinite combinations to keep us satisifed on all levels."
"I want to be able to control waves so anyone who comes to PSSC – whether learning to surf, an average guy getting barrelled, or a professional challenging their master skillset. I never thought I'd be able to do all three in this test phase. Imagine what we'll be able to do at full-scale."
Over the past couple months, even in the midst of pandemic, the proof-of-concept test tank has enabled the partnership to continue exploring new wave types, while enabling the Pono Group to solicit Phase 2 funding for the full-scale development. The finished product will be a revamped water park with premium amenities and a surfpool twice the size of the current test tank.
SURFLOCH are the originators of cutting edge wave-making technology. With over 30 years of innovation, including the world-renowned Flowrider stationary wave, this latest technology is the most controllable and ocean-like experience wave system on the planet.